Drive It Day 2014: Heritage Motor Centre pulls in the classics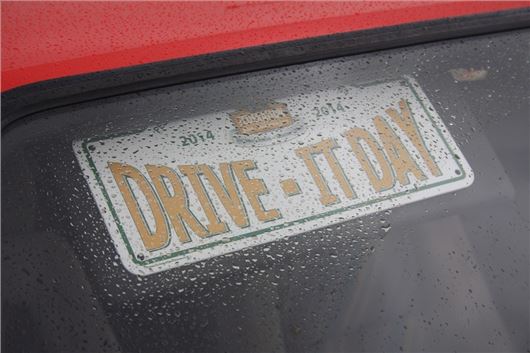 Published 27 April 2014
The Heritage Motor Centre at Gaydon in Warwickshire proved to be quite a meeting place for classic cars on the Drive It Day celebration, with more than 500 classics on show in the car park. The museum was chosen by several clubs, and scores of classic car drivers as their destination for the day. 
Clubs that were represented at Gaydon included the Alfa Romeo Owners Club, Jaguar Enthusiasts Club the Morris Minor Owners Club, The Wolseley Owners Club, and the Austin and MG Metro Club. As well as club gatherings, it was also the destination for runs by Hagerty Insurance, which attracted 100 cars, which drove in from Silverstone via Bicester Heritage, and the Veteran Sports Car Club.
We joined the Hagerty Run from Silverstone, which attracted a massive entry of diverse cars. Not only did they span all ages between pre-war and up to 1990, but also all ends of the classic car spectrum. We particularly loved seeing Morgans running in formation, a quartet of Triumph TRs being properly driven in the Oxfordshire lanes, a full-house Ford GT40 bellowing and barking in the Gaydon car park, and the star of the show for us, a 1980 Talbot Avenger estate - for sale on the day for the princely sum of £1600. If any event encapsulated the everyone-is-welcome ethos of the classic car scene, then it was this one.
John Bishop, the Club organiser of the Heritage Motor Centre told us: 'We're hugely impressed by the number of cars that Drive it Day has brought to the museum today. We've been encouraging the clubs to join us in our 20th anniversary year - and they've certainly put on a great show for us today. Despite the weather.'
Marcus Atkinson of Hagerty Insurance, added: 'This is a great event, and we're delighted at the interesting cars and drivers that joined us on this run. We're proud to support Drive It Day with such an enthusiastic crowd.'
For more infomration about the Heritage Motor Centre, visit:www.heritage-motor-centre.co.uk/
Drive it Day
Comments
Author

Keith Adams
Latest