Regent Street motor show promises to be the largest yet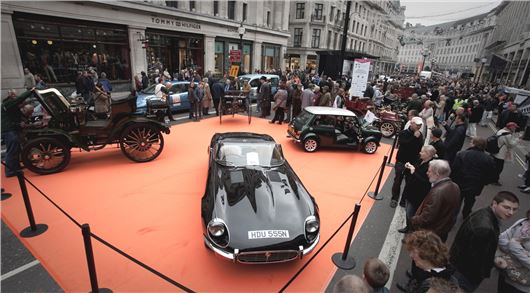 Published 25 September 2013
The Regent Street Motor Show, which takes place on London-Brighton weekend - Saturday 2 November - promises to be the biggest and best yet. By closing Regent Street to traffic all day, a unique atmoshere and fabulous location are the backdrop for a static car show that's now extended from Piccadilly Circus to Oxford Circus.
It will provide the hundreds of thousands of shoppers, Londoners and tourists, a unique – and totally free – chance to savour some sparkling automotive displays from 10.00am to 4.00pm. Among this year's highlights will be special showcases celebrating 50 years of the Porsche 911 and 100 years of Aston Martin.
The Porsche 911 has always been a favourite on the capital's streets while Aston Martin was founded locally in Chelsea by Lionel Martin and Robert Bamford way back in 1913. Other motor manufacturers including BMW and Renault will also be showcasing their latest models. Adding to the sense of history more than 100 pre-1905 veteran cars driving to Brighton on the following morning will be participating in a special EFG International Concours d'Elegance staged at the north end of Regent Street.
'The annual Regent Street Motor Show is a truly unique event,' said Ben Cussons, Chairman of the Royal Automobile Club Motoring Committee. 'Now with the road closure stretching all the way up to Oxford Circus, there will be even more eye-catching displays for all-comers to enjoy come this year's eagerly-anticipated event.'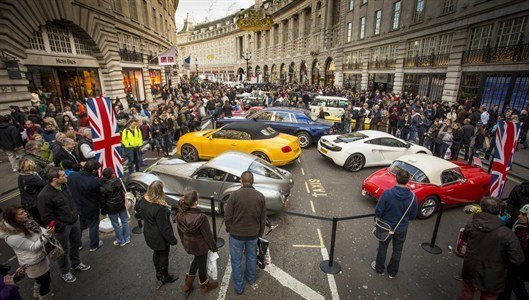 Comments
Author

Keith Adams
Latest