Preview: LeJog, 7-10 December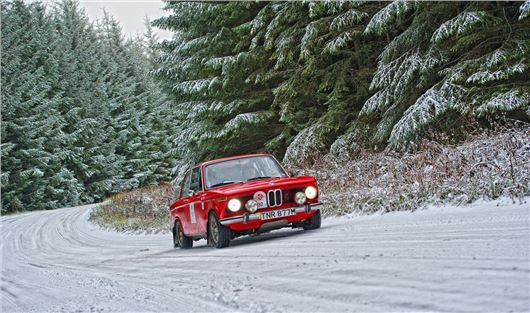 Published 09 September 2013
LeJog, possibly the UK's toughest endurance event for classics, returns for 2013 with a number of new innovations - including a panic envelope! The event will see drivers battling it out against UK's fierce weather conditions on an epic 1500 mile route between Land's End and John O'Groats from December 7-10.

The 'panic envelope', which crews will receive at the start of the Welsh leg, contains copies of the maps of the sections with the route marked on it. If at the end of the leg they break the seal or fail to hand the envelope back, they will incur an immediate loss of all medals plus a points penalty.
The event, open to cars built before 1984, will take drivers from Land's End on a route across Britain that will see them travelling through Cornwall, Somerset, the famous Porlock Hill, Wales, Llangollen, Cheshire, Lancashire, Yorkshire, Dumfries and Galloway, Loch Linnhe and across Scotland to John O'Groats. The event has already attracted more than 70 registered crews with a good number of complete LeJog novices and returning competitors as well, including past gold medal winners and Lucy and Henry Gastall, who took on classic rallying for the first time in last year's event in their 1958 Austin A35.
Other entries include Bruce Macleod in a 1937 Austin Nippy and his brother Duncan Macleod in a 1937 Austin 7 Ulster REP, Mel Hatton and Phillippa Robinson in a 1960 Riley One-Point-Five and David Mustarde and Shon Gosling in a 1961 Alfa Romeo Giulietta Ti.
Le Jog's gold standard is set very high and every competitor dreams of collecting one of these elusive medals – only one was earned in 2012 – but crossing the finishing line is the main aim of many, particularly novices.
Deputy Clerk of the Course and route co-ordinator, John Kiff, has spent many hours poring over maps to create a route with new roads for regularities, new locations and designs for the tests and the challenging Welsh night navigation section with approximately 30 time controls in 68 miles.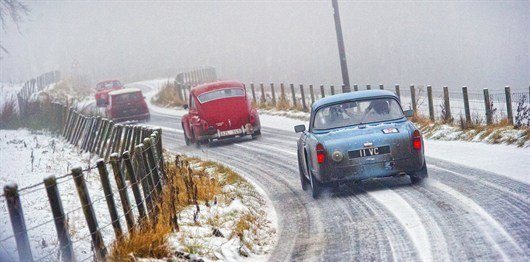 Comments
Author

Keith Adams
Latest