Date in your diary - Santa Pod Retro Show next weekend!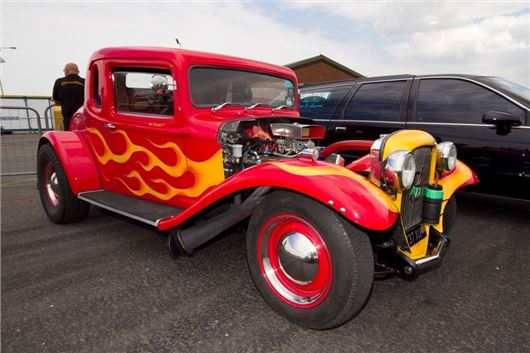 Published 29 June 2013
Retro Show returns to Santa Pod for the seventh year running next Sunday 7 July and the line up is bigger and better than ever.
Classics from both sides of the Atlantic are welcome, as are motorbikes, scooters and even the current crop of 'neo-retro' incarnations like the new Mini, Beetle and Fiat 500. This year also brings a new retro Truck and Tractor display into the proceedings, so if you're more Massey than Maserati, or you'd rather ogle a ERF than an ERA, then this is the place for you.
After last year's giveaway of a mint Austin Metro proved so popular, the team has gone all out this year and sourced a very tidy 100E, in all of its MoT and tax-exempt glory, to giveaway at the end of the show to a random ticket holder. The competition will be free to enter for all ticket holders, and simply involves a prize form being filled in - so make sure you get involved on the day!
Proving that the very best classic and retro vehicles really do grow old disgracefully, The Retro Show is one classic event with a difference. Rather than just having rows upon rows of lovingly cherished classics - here, owners and show-goers get to see them running and racing in anger! This is one show where tuning and modifying is admired alongside originality.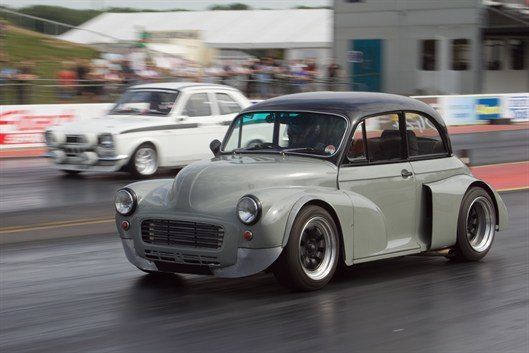 With RWYB running all day on the strip, owners will get the chance to flex their automotive muscles in complete safety - and who knows? - maybe settle the odd score or two at the same time. There's a diverse range of classes to allow everybody to shine somewhere! For those who prefer to watch, the Pros will be running demo passes too, so bring your earplugs! You may also want to leave them in for FireForce, the 10,000bhp Jet-Powered Funny Car, which will shock and amaze in equal measure, as it hits 270 mph... in a shade over 6 seconds!
The new FWD Drag series will be battling it out on the strip, the retro drifters will be proving that sideways had always been a way of life and the mobile dyno will allow you to see whether your old stager has got what it takes to cut it against its peers. If the strip hasn't sated your racing urges, why not try the Autotest, where you can drive your own car against the clock on a tight handling course - or wander over to enjoy the packed Autoglym Show and Shine. 
With the main show day costing just £12 in advance and the weekend starting from £20 (plus booking fees), there's so much to do and see and so many ways to enjoy your car's performance – or lack of, The Retro Show is a classic-calendar essential! See you there!
For full details on the event and competition please visit www.retroshow.co.uk or call +44 (0)1234 782828.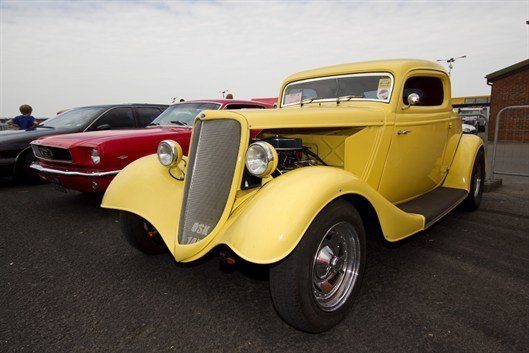 Comments
Author

Honest John
Latest