RAC and HERO to re-enact the 1000 Mile Trial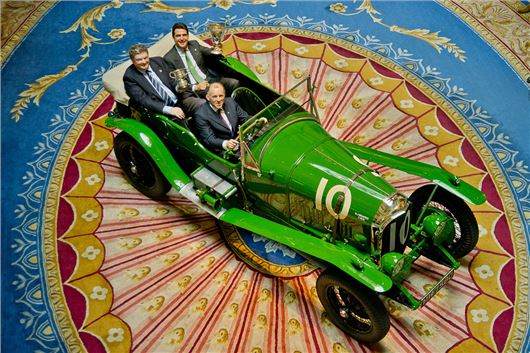 Published 11 June 2013
The Royal Automobile Club, in partnership with the Historic Endurance Rallying Organisation, is to re-create the 1000 Mile Trial, which was first run in 1900.
At a press briefing at the Royal Automobile Club, HERO announced it had come to an agreement to re-run, the first ever-British endurance and reliability trial, in July 2014. Pre-war and veteran cars will be eligible to follow the original trial route, where possible, in a six-day challenge from the Woodcote Park clubhouse, near Epsom, to Edinburgh and back.
The route will be as near to the original as is practical visiting Britain's major towns and cities, to allow the public throughout the UK to witness the spectacle and demonstrate that the motor car was a practical form of locomotion.
'The Thousand Mile Trial was an incredible feat and an event that introduced the motor car to the populace. Quite simply, it put motoring on the map,' said Ben Cussons, Chairman of the Motoring Committee of the Royal Automobile Club. 'In 2014, we will be honouring all those adventurous motorists who drove around Great Britain in 1900. Claude Johnson, the first Secretary of the Club, described it as, "the biggest, most important thing done in this country. We are delighted that HERO will be promoting and organising this important event for us. Over the last few years HERO has proved to be a professional organisation run by true enthusiasts with tremendous expertise.'
The joint Managing Director at HERO, Tomas de Vargas Machuca, added: 'We have wanted to create an event for older cars for quite some time. It is clear that pre-war car enthusiasts prefer being on events amongst competitors with similar cars. "The 1000 Mile Trial will be competitive and fun, capturing the spirit of the original event.'
More information at the HERO website
Comments
Author

Keith Adams
Latest