Austin 7s to gather at Beaulieu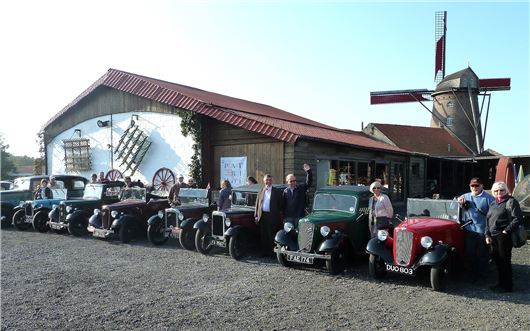 Published 07 May 2013
The annual National Austin 7 Rally, organised by the 750 Motor Club, takes place on 7 July on the Beaulieu Estate in Hampshire. Hundreds of Britain's once-favourite small car will be heading for the iconic venue. People who attend the rally will also be able to access to Lord Montagu's historic Palace House and Gardens and The National Motor Museum.
Austin 7 owners are legendarily adventurous. The accompanying picture is a cross-section of English Austin 7s on a rally in northern France as guests of the Tacot Club Calaisen. This club is twinned with the North Hertfordshire Centre of the 750 Motor Club and will be at Beaulieu displaying a fascinating variety of their Gallic vehicles.
Further afield an intrepid group of three Austin 7s is currently making its way from Buenos Aires to New York – an epic 11,000 mile journey across twelve countries and two continents. At least one of the cars is likely to be at Beaulieu in July. You can follow the extraordinary journey online at www.austinsinamericas.co.uk
The National Austin 7 Rally is sponsored by Warranty Direct and RH Specialist Insurers. Full details and entry forms can be found on the website: www.750mc.co.uk/austin7. Gates open at 10.00am and the general public is welcomed and encouraged to attend the event.
Comments
Author

Keith Adams
Latest