Hidden Hero: Rover Metro GTi 16v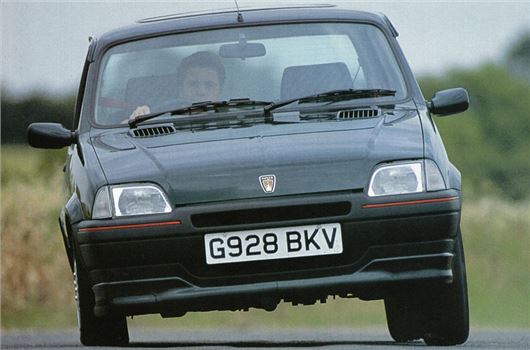 Published 04 October 2019
The hype surrounding the relaunch of the Rover Metro in 1990 would have had the world believe it was an amazing new car, with multiple awards from patriotic publications and much made of the fact it had adopted the company's new K-Series engine, which had debuted the previous year in the 214 hatch. 
A lot of it was just that, though - hype. It's not that the Metro was a bad car - far from it, in fact, with a great engine and fun handling - but it was badly packaged, built on an old-fashioned body-shell and really quite pricey for what it was.
It was competitive in its early years, but by around 1993 the cracks were starting to show, with all-new rivals such as the Fiat Punto, Renault Clio and Vauxhall Corsa bringing the supermini market bang up to date. The Metro, with its external rain gutters, cramped boot, upright driving position and bouncy ride was not a brilliant supermini, even though its popularity in patriotic Middle England meant it continued to sell well throughout.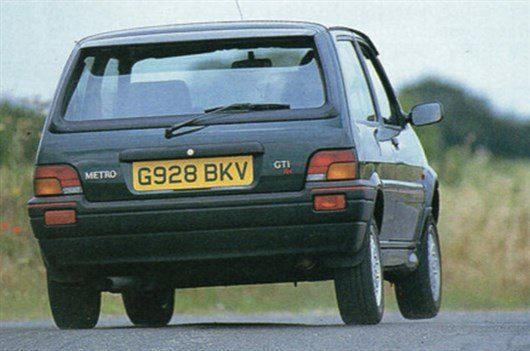 There was one Metro, though, that was a real jewel in the crown. The 16v GTi, which used the twin cam 1.4-litre unit from the Rover 214, with 95bhp and acres of low down torque. It did 0-60 in 9.6 seconds, which might not sound amazing, but it's mid-range tractability made it feel much quicker, while the mini-like handling and slick gearbox meant it was massively entertaining. Rewarding enough, in fact, to have its own motorsport series - the Metro GTi cup. 
In 1993, the GTi was made even more entertaining with the adoption of the multi-point fuel injection system that had been introduced for the 200-series, which shaved the 0-60 time to just 8.5 seconds - quicker than a Golf GTi. 
Like all Metros, the GTi was great until it rusted away, rear sills and wheelarches first, into oblivion. For a while, you couldn't give them away. But now, collectors are catching on and the Metro GTi is being recognised as the hidden hero it is - you'll struggle to find a project for under a grand, while the very best examples change hands for £4-5k. For a Metro. Yes, really. 
Comments
Author

Craig Cheetham
Latest
Compare classic car insurance quotes and buy online. A friendly service offering access to a range of policies and benefits.

Get a quote