A Grand Monday: Vauxhall Astra 8v Envoy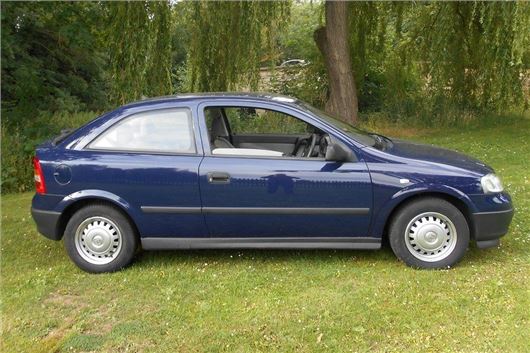 Published 02 September 2019
We're not convinced by the slightly misogynistic wording of the advert, but there's no denying the fact that this Vauxhall Astra Mk4 looks like an absolute peach.
'Ladies' shopping car' or not, it appears to be in absolutely remarkable condition. A 1.6 Envoy automatic, it's the absolute base model of the Mk4 Astra engine range with the exception of the gearbox and was once Vauxhall's best-selling Motability model, which means that many of the survivors have led sheltered lives and have covered low mileages - in the case of this example, fewer than 4000 a year.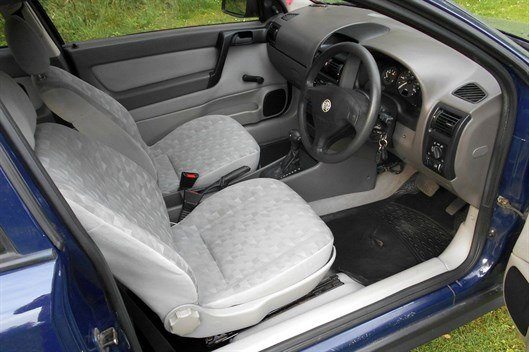 It's wonderfully basic, right down to the black rubbing strips, lower bumpers, Doom Blue paintwork and steel wheels, which are remarkable corrosion-free.
The interior is equally spotless, and includes vinyl seat bolsters and wind-down windows for the full bog-standard appeal. 
There's something about a base model from the last vestiges of such trim levels being purgatory that really appeals in a retro context, as today's base model Astra features such accoutrements as cruise control, Smartphone pairing and air conditioning among its standard equipment. Where's the fun in that?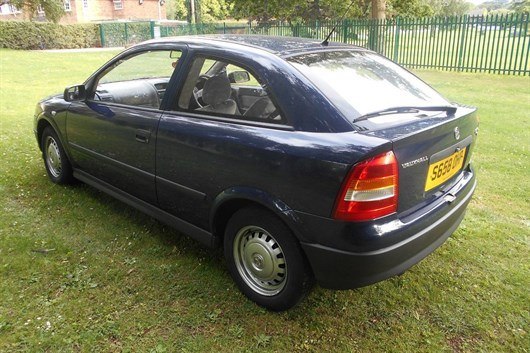 This is a wonderful example of one of the last truly basic mainstream cars, with the added bonus of less to go wrong. We really hope it gets kept that way rather than used as a donor shell for something more sporty, which is often the fate of a sunroof-free three-door…
Comments
Author

Craig Cheetham
Latest