Hidden Heroes: Volvo 440 Turbo
Published 05 July 2019
The Volvo 440 was never a particularly inspiring car. It was decent enough, but compared to many of its contemporaries, it was a little bit dowdy and wooden.
The styling was hardly inspiring, either, with its angular snout giving it a long front overhang that didn't sit particularly well with its stubby rear. 
The engine range, meanwhile, was comprised largely of ancient Renault units, while the build quality failed to match the tank-like indestructibility of the 700 Series saloon and estate.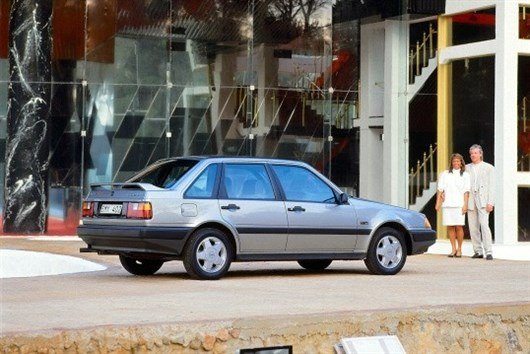 Despite the Swedish branding, the 440 was manufactured in the Netherlands by Nedcar, in what used to be the DAF factory.
On the plus side, the 440 was plush and fairly well-equipped, and the heated seats (on all but the base models) were truly superb, but that wasn't reason enough to buy one.
The 440 Turbo, on the other hand, was. It used the same 1,721cc engine as the lesser models, but with a turbocharger fitted - you'd never have guessed from the name. Its power output of 118bhp may have sounded fairly modest, but the delivery was frantic, while a 0-60 time of just over nine seconds and a top speed of 126mph were comparable to (or quicker than) many of the model's 2.0-litre rivals.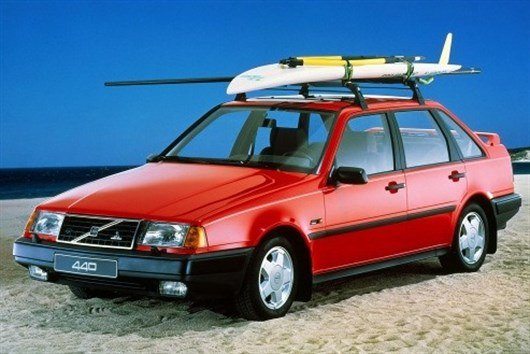 There was nothing refined or particularly well-balanced about the way the 440 Turbo drove. Indeed, torque steer, understeer and a slightly bouncy ride were all characteristics, but despite that it was actually quite good fun, not least because it would show a clean pair of heels to a BMW 3-Series or Mercedes 190E with a bigger engine under the bonnet. In the company car park, these things mattered. 
Today, though, the 440 Turbo is largely forgotten, as indeed is the rest of Volvo's mid-size model range. So, as well as being something s bit different, the 440 Turbo has acquired a kind of retro coolness to it that makes the surviving examples surprisingly sought after. 
The difficulty there, though, will be finding one. At the end of 2018, a total of just nine 440 Turbos were still registered on the UK's roads. That makes it as rare as cars from another Swedish manufacturer - Koenigsegg. And while the 440 Turbo might not be a hypercar, it's one that we here at Honest John Classics happen to find a whole lot more interesting…
Comments
Author

Craig Cheetham
Latest