Sell your car for free with Honest John Classics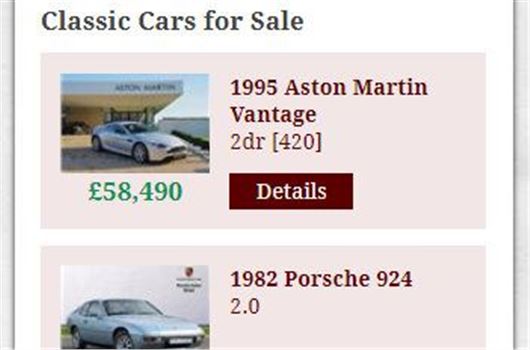 Published 17 May 2018
You can now sell your car for free with Honest John Classics. Our new cars for sale listing allows you to reach hundreds of thousands of car enthusiasts on one of the UK's biggest classic car sites.
All you have to do is enter your vehicle registration, price and a description of your car – you can make it as short or as long as you like.
Once that's done, you can upload several images of your car. We'll need your postcode and your telephone number – but we'll never show it. Instead, you can just list the nearest city to you so the potential buyer can see a location.
And we use an anonymous phone service that redirects calls to you. This is a premium service, so there will be a cost to the person inquiring about the car. But once you're satisfied that the caller's interest is genuine, you can exchange details. The potential buyer will also be able to make contact with you via email.
Keith Moody, editor of Honest John Classics, said, 'Around 250,000 people visit Honest John Classics every month. That means your free classic car advert will be seen by a wide range of classic car buyers. There are no hidden charges – it's completely free for private sellers to list the car. It's easy, too, and your car will appear on our site within a matter of hours.'
Tell sell your car for free, just click here.
Comments
Author

Keith Moody
Latest