A Grand Monday: Fiat Uno Selecta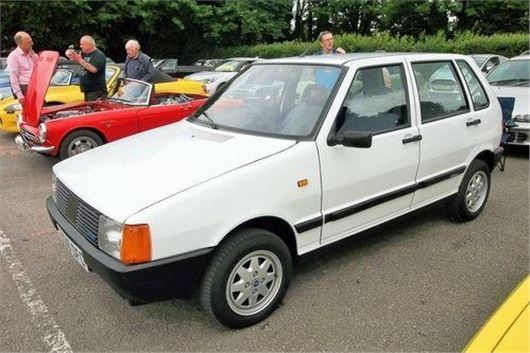 Published 12 March 2018
It's pub quiz time again - what was the most popular Fiat of all time? 
While the temptation may be to suggest the Fiat 500, which is very much Italy's answer to the Mini, the answer is, in fact, the Uno. In Europe, it enjoyed a decent 12-year innings, from 1983 to 1995, but it remained in production for way longer than that elsewhere - the last iteration (known by now as the Fiat Mille) being built in Brazil in 2013. It was also manufactured in India, Pakistan, Argentina, Morocco, South Africa, Poland and the Philippines, making it one of the most global cars ever to boot. In all, 8.8m were made.
Yet despite its global prevalence (and, indeed, resilience when you see how many are still in use in South America), the Uno is a rare beast today in the UK. From a peak of 40,000 sales per year in 1989, there are now less than 400 examples of the unassuming supermini currently taxed and registered. 
What that means is that it's getting pretty difficult to find a good one - yet with so many Unos sold over here, there's a fair amount  of nostalgia for them among enthusiasts of a certain age especially where they owned an Uno as their first car.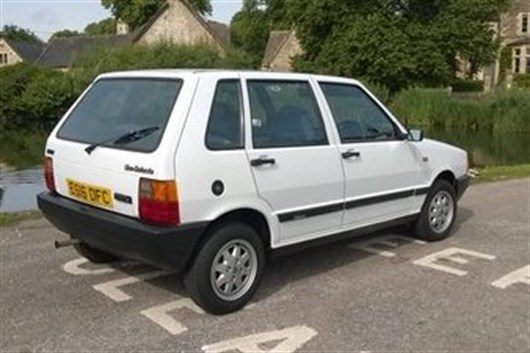 This example is an Uno Selecta, which followed the 1980s trend for small CVT automatics. It's not what you'd call racy to drive, but small CVTs do have a certain charm, not least for their constant engine note and rather direct power delivery - the throttle pedal is more an on-off switch than progressive, but in true Italian style it's an eager and lively little thing.
With just 53k on the clock and a recent part restoration, this car has to be one of the best remaining Mk 1 Unos, and while it's still something that will only attract a speciality following, it's quite a charming little thing that's bound to garner more interest if you preserve it for future generations. And at £795, it's no money. We love it...
Comments
Author

Craig Cheetham
Latest
Compare classic car insurance quotes and buy online. A friendly service offering access to a range of policies and benefits.

Get a quote