A Grand Monday: Rover 820i Auto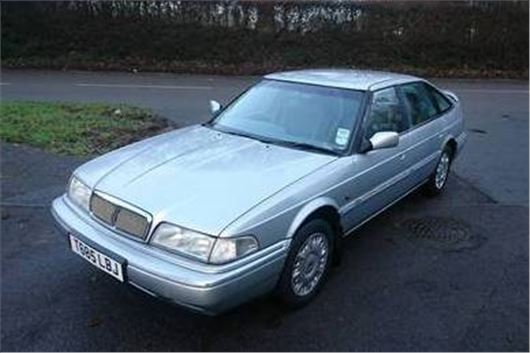 Published 15 January 2018
It was once, ignominiously, Britain's fastest depreciating car, but today the Rover 800 has developed something of a cult following. 
Indeed, there are now enough fans of Nineties executive cars, British barges and Alan Partridge for the most middle class Rover of all to have its own owners' club - something it will become increasingly reliant on now there are so few in roadworthy condition.
The 800, then, is catching on. As SD1s enjoy a stratospheric growth in value, they're the most accessible way into big Rover ownership, yet the DNA of the model's predecessor is clearly there, especially in the lines of fastback models such as this week's pick of the classifieds.
This example looks like a cracking, honest buy, even if it isn't the zenith of 800 ownership. It's no Coupe, Sterling or beefy Vitesse, but it's a smart, handsome and pleasantly presentable example. It's also a base model 2.0-litre, so it's no ball of fire. But they're quick enough, and the auto box is a reliable unit. The four-cylinder models are also far simpler to maintain than the KV6-engined models of this era.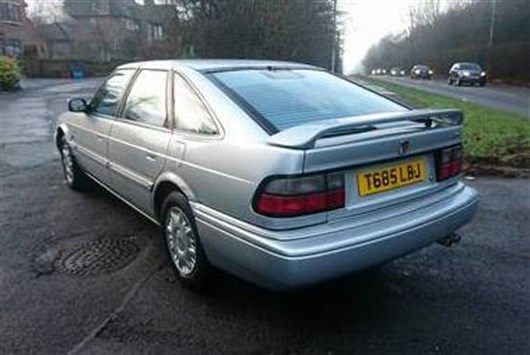 There are a few niggles - some rust bubbles on one front wing and a saggy headlining (most 800s do this), plus a hit-or-miss electric window switch pack (all 800s do this), but these are repairable with time and patience. The cabin is exceptionally clean and presentable, and it has covered a mere 76,500 miles from new, which is no bother at all for the 2.0-litre T-Series engine - one of Rover's more reliable units. 
The MoT history shows a fail for corrosion to one rear sill in the past, but this was several years ago so we assume it has been properly repaired. Even so, 800s do like to conceal their underbody rot around their inner sills, so best to have a thorough poke around underneath.
If it's largely solid, then £550 is a small price to pay for one of the UK's up-and-coming classics. Good ones won't be cheap for long, and this looks ike it could be brought up to standard with minimal outlay.
Comments
Author

Craig Cheetham
Latest