Rover 800 (1986 - 1999)
Last updated 14 March 2013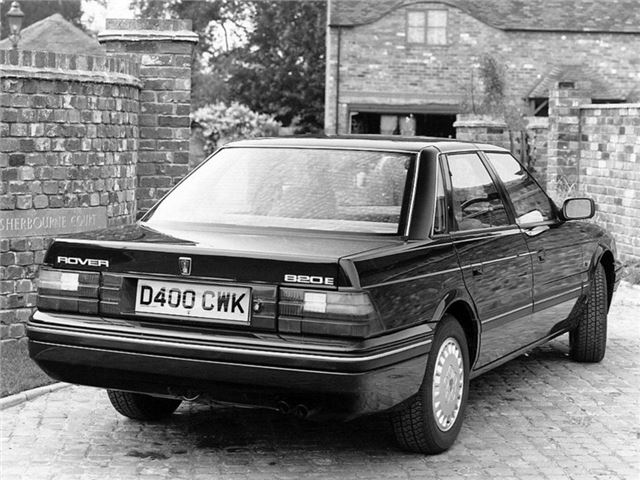 Good performance and economy in 827 form, very pleasant interior, 2.0-litre engines are surprisingly gutsy, excellent visibility
Electrical gremlins, rust in structural places,
Updated 1 January 1999
Rover 800 production ended
Introduction
As a replacement for the Rover SD1, the 800 should have hit the spot perfectly as it was very much a produict of its time – it was sophisticated, powered by a range of multi-valve engines, and looked bang up to date. But those shiny new motors failed to deliver, and early build issues soon tarnished the car's reputation.
The 2.5-litre Honda V6 was soon replaced by a torquier 2.7, and that transformed the Sterling and its new Vitesse stablemate into fast and effortless sporting saloons. Smart examples of the Honda-engined cars are now going up in value, yet there's little upward movement for the smaller four-cylinder cars, while the newer KV6-powered cars are still too recent to attract a significant following. Coupes are probably the pick of the range, although they have other serious corrosion problems.
But all are cheap to buy - and the earlier pre-facelift XX model now looks sufficiently remote from contemporary cars to start being thought of in classic terms.
Next: Model Timeline