Future Classic Friday: Renault Vel Satis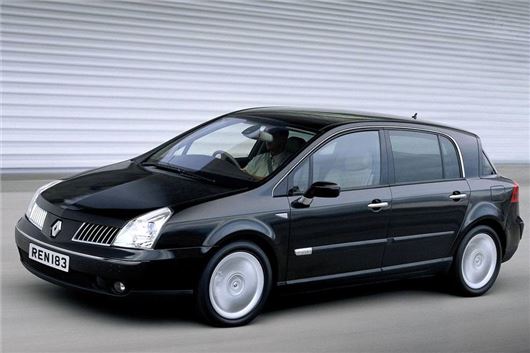 Published 15 December 2017
When Renault pulled the wraps off the Vel Satis at the 2001 Geneva Motor Show, the brand certainly caused a stir. On the back of the new generation Laguna, which debuted a year earlier and introduced a completely new design phase for Renault, the Vel Satis was quite a surprise. Whereas the Laguna II was thought of as futuristic and quirkily handsome, the Vel Satis was something of a contradiction. 
It wasn't handome, but it was certainly different. According to Renault's then chief stylist, Patrick Le Quement, the Vel Satis was designed to challenge convention, which some critics referred to as designer speak for 'we know it's ugly'. 
But challenge convention, it did. In a market where long, lean and low executive saloons were the expected norm, the Vel Satis was a tall and wide hatchback, with rear end styling that resembled a top hat, in stark contrast with its wedge-shaped, angular nose and triangular side profile. It was a car of juxtapositions and contradictions, and from a styling perspective it was certainly unlike anything else. Whether it worked or not is, of course, entirely subjective - but it's fair to say it wasn't much of a showroom success, especially not in the UK where it only achieved a third of Renault's projected 3500 sales. It's no surprise, then, that Renault' UK dealers never saw the facelift. 
Four engines were offered: 2.0-litre turbo petrol, 3.5-litre V6 petrol, 2.2-litre dCi diesel and 3.0-litre V6 diesel. The name, incidentally, was a combination of the words 'velocity' and 'satisfaction' - the 2.2-litre dCi didn't really offer much either, the 2.0-litre turbo was a bit spurious as to the first, and the V6s fulfilled at least the first of those claims, though the car's rather upright driving position and ponderous handling meant it was a brave driver who gave the Vel Satis some beans.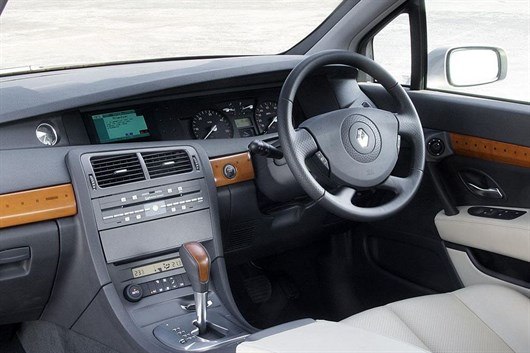 Targeting the car as a niche product, Renault only sold the Vel Satis through a network of selected dealers, who were invited to apply for a prestige franchise. They needed to meet certain standards, including the ability to supply a courtesy car of a similar calibre. Alas, the concept and reality were two different things, as we once had the misfortune to find out after a Vel Satis press demo car decided to part company with its nearside front wheel, complete with suspension strut (no, we have no idea why, either...), on a busy roundabout in Middlesbrough. 
As Teesside wasn't high on Renault's list of 'exclusive' dealer areas, none of the local Renault dealers quite knew what to do with it, so eventually we got the RAC to dump the car at a Renault dealership in Darlington and hired a Seat Ibiza to drive home in at our own expense, suggesting that Renault's premium concierge service may not have been quite what it was intended to be.
But that was then, when a Vel Satis was not a car we'd have recommended to anyone, except, perhaps a Citroen XM owner who was anguished that there was nothing else as quirky or angular on the market. 
Today, though, the Vel Satis is an interesting anomaly. A car that is largely forgotten, but is certainly something a bit different. While it made no sense whatsoever as a £30k car in the early 2000s, it has masses of novelty value 15 years on. Only a quarter of the 1,284 cars sold in the UK remain, and they're still in freefall, yet you can pick one up for less than a grand. There are probably more sensible ways to spend £1000, but few quite as unusual. And for some, that gives the Vel Satis an appeal all of its own.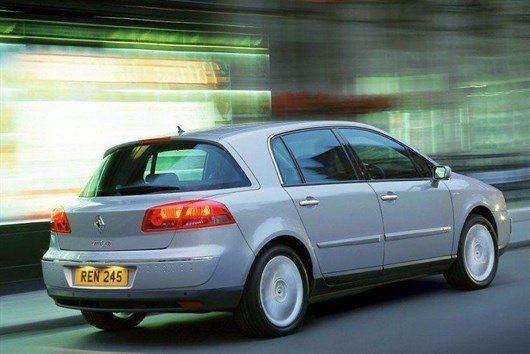 Comments
Author

Craig Cheetham
Latest