A Grand Monday: Citroen CX Familiale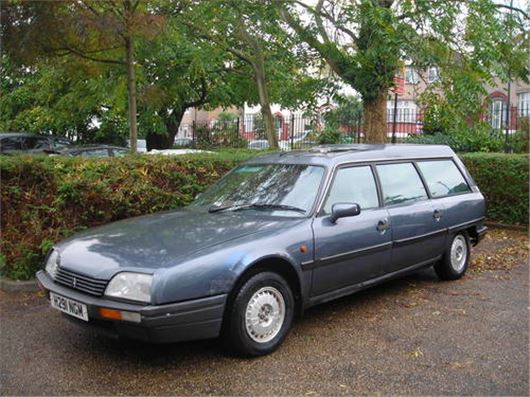 Published 23 October 2017
If you're looking for a sub-£1000 seven-seater for the family, there's plenty of choice in the classifieds. You could go for a tired Ford Galaxy, an aged Vauxhall Zafira or, if you're feeling brave, a Renault Espace. Or... you could have this - a car that makes an Espace seem like an eminently sensible purchase. 
The seven-seat 'Familiale' version of Citroen's weird and wonderful CX is one of the most comfortable family classics you can find, and they very rarely come up for sale at all, especially not at this price. For just £850, this seemingly presentable (if a little scruffy) example could be your next family motor.
It's temptingly cheap. Ridiculously so, in fact, for a CX that is up and running and has a valid MoT. It's also a CX25, which means it comes with the 2.5-litre fuel-injected engine out of the CX GTi, so not only is it comfy, it's also surprisingly fast. 
So what's not to like? Well, by the vendor's admission, it has some cosmetic issues, while a quick glance at the MoT history shows advisories for 'slight corrosion' and evidence of past welding. You'll need to check the underside carefully to make sure there's nothing truly horrendous under there, but on the other hand its not unreasonable to expect a 27-year old Citroen to have seen the warm end of a welding torch by this stage.
The car has spent its life in London, so has probably seen less exposure to salty motorways than most (which may explain why it has even survived this long), while an extensive history with respected Citroen specialists at least suggests it has been sympathetically maintained. 
It'll probably need a power steering pump before its next MoT, too, and unless you're handy with hydraulics, that's probably a £300-400 job.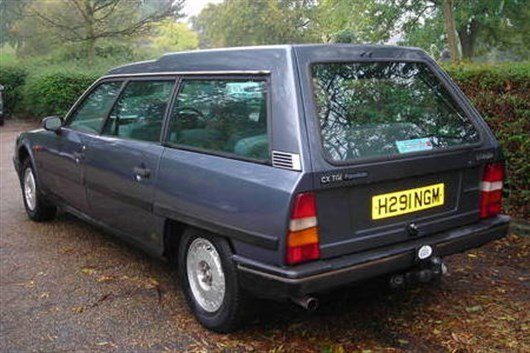 But even so, CX Familiales fall into the 'hen's teeth' category of rarity, and this one is strikingly and temptingly cheap...
Comments
Author

Craig Cheetham
Latest