Citroen CX (1974 - 1991)
Last updated 8 January 2014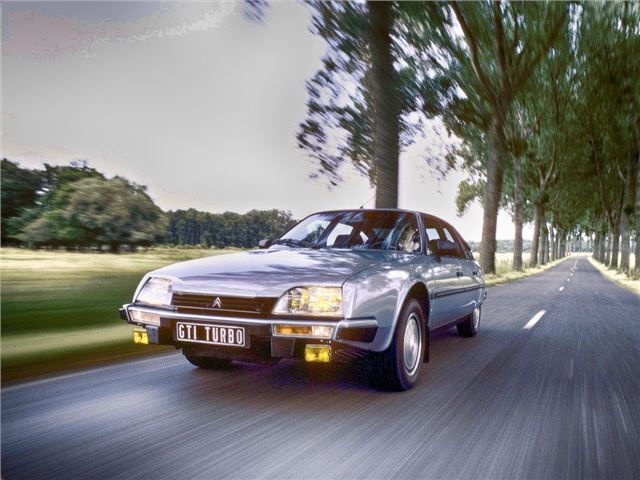 Otherworldly ride comfort, effortless long distance cruising, roomy interior, head-turning looks
Complex mechanics for the uninitiated, ultra-sensitive controls take some getting used to, structural rust can be a show-stopper in terms of difficulty fixing
Updated 1 July 1991
Citroen CX estate discontinued
The final CX estate rolls off the line, making the final production tally 1,034,489 during a 17-year run.
Introduction
The 1974 Citroen CX was the perfect replacement for the legendary DS. It took all of the best parts of its 1955 predecessor and added a few new tricks of its own. So it was technological tour de force with typically innovative and individualistic sleek looks, the CX featured the usual hydraulics controlling many aspects of the car plus Varipower (DIRAVI) ultra-high geared self-centring steering, which took a little getting used to. It was initially offered in 2.0- and 2.2-litre forms, but more powerful versions wouldn't be long coming...
And finally matching high performance to its dramatic looks, 1977's CX GTi was Citroën's return to grand touring after the demise of the SM. Using the DS23's fuel-injected 2347cc engine gave 128bhp and a 120mph top speed, while the cars could be identified by their special alloy wheels, blacked-out trim and more sports-orientated interiors. In 1984 Citroën made things even more frantic with the CX GTi Turbo and later Turbo 2, which developed 168bhp. These cars have true cult appeal, as does the CX25 DTR 2, due to its effortless acceleration and surprising top end performance.
The interior was wonderfully idiosyncratic on the series one cars with rotating drum instruments and touch-sensitive brake pedal, although from 1985, Series 2 cars had traditional instrumentation and more modern looking (if less visually appealing) colour-coded bumpers. Engines extended from 2.0-litre petrol to 2.5-litre turbodiesel - with the latter still being a popular workhorse to this day.
Next: Model Timeline
Compare classic car insurance quotes and buy online. A friendly service offering access to a range of policies and benefits.

Get a quote