A Grand Monday: Nissan Sunny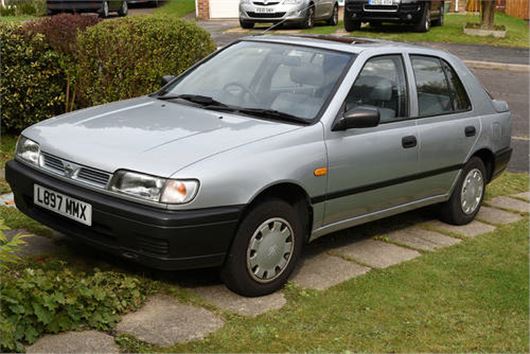 Published 11 September 2017
Despite its somewhat innocuous looks, the 'N14' generation of Nissan Sunny was a car mired in controversy for the Japanese firm.
At the time of the model's launch in 1991, Nissan's UK importer, AFG, was at loggerheads with the Japanese firm over its pricing policy, stemming from the launch of the new Primera a year earlier. AFG's owner, Octav Botnar, had introduced Datsun to the UK in 1970 and had successfully grown the brand and taken it through a Nissan rebrand in the mid-1980s,
But by 1991 the relationship had soured, a situation not helped by Botnar importing and selling Japanese-specification Nissan Pulsars and undercutting the 'official models', before fleeing the UK following allegations of £200 million in unpaid taxes.
For a car that was most at home in the driveway of a Daily Mail reader's bungalow, then, the Sunny was a car with a racy history.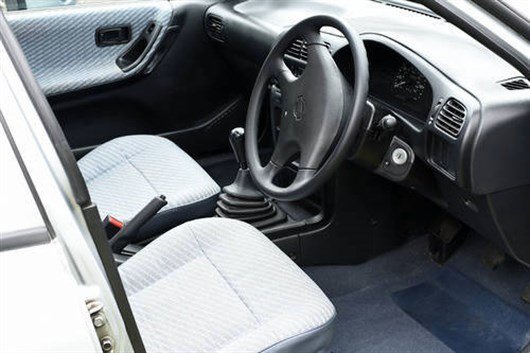 It was also a pretty decent hatchback, taking the Japanese brand's build quality and dynamic capabilities to new levels. It was no sports car, of course. But the ride was decent, the handling more than adequate and the packaging as good as anything that Europe could offer. 
It also had clockwork reliability, which meant that many Sunnys disappeared as a result of chronic neglect, run into the ground as taxis and takeaway delivery vehicles - a far cry from the genteel suburban driveways in which most of them began their lives.
This example, then, is a rarity. Not only has it managed to root itself comfortably in suburbia, but it has also managed to do so without rotting away. Indeed, it appears to be almost immaculate inside and out. The only known fault is a non-working fifth gear, which could be something as trivial as a worn selector, or in the worst-case scenario a goosed gearbox.
But it's cheap enough. Retro Japanese cars have quite a following these days, and at £375 this is an inexpensive way of joining in the fun - even if you have to drive it as a four-speed.
Comments
Author

Craig Cheetham
Latest