A Grand Monday: Lada 1200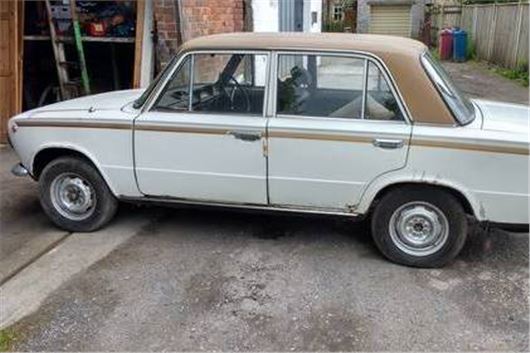 Published 19 June 2017
The humble Lada kept comedians from Blackpool to Benidorm in cheap jokes for most of the 1980s, but today the jokes are over.
The built-to-a-budget, run it until it drops nature of the Russian runabout means that the vast majority of those built were unceremoniously scrapped as soon as repairs became uneconomically viable, while the disappearance of Lada (and its parts network) from the UK in 1996 meant it was difficult to keep one on the road.
All of which is a real shame, as despite being the butt of many a joke, the humble Lada was an unassuminlgy dependable machine. It was also arguably quite pretty, with simple three-box lines and thin chrome detailing stolen from the Fiat 124 saloon on which it was based.
Today, the original Lada has become something of a cult car, with Eastern Bloc car enthusiasts clamouring to get their hands on the scant pickings that remain.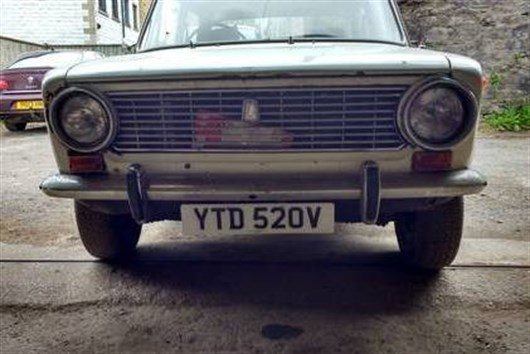 This example dates from 1979 and according to DVLA records it hasn't been on the road since 1988, when it was a mere nine years old. After a 29-year lay-up, then, don't expect it to be immaculate. It's a restoration project, and a brave one at that. But on the plus side, it's all there.
According to the vendor, the engine and gearbox are working fine although both the brakes and bodywork are in need of attention. We'd never have guessed...
It'll be an ambitious person that takes it on, but it'll also be someone who makes a significant contribution towards the preservation of both our automotive and social history.
Is it worth the £650 asking price? Truth be told, we're not sure. It seems rather a lot to pay for something that, a few years ago, was nothing more than scrap. But according to DVLA records, there are only six remaining Lada 1200s on the UK's roads. There are ten times as many Ferrari La Ferraris. What price rarity?
Comments
Author

Craig Cheetham
Latest
Compare classic car insurance quotes and buy online. A friendly service offering access to a range of policies and benefits.

Get a quote