A Grand Monday: Toyota Corolla Executive Liftback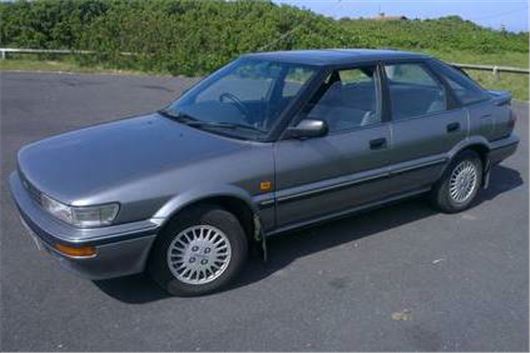 Published 23 January 2017
For Japanese manufacturers, the 1980s were all about expansion. Having established thesmelves on the world stage as manufacturers of dependable, reliable cars (albeit slightly dull), the next stage towards the global domination that would follow was to create cars that appealed to specific markets, rather than simply exporting domestic models.
As a result, Toyota, Nissan, Mazda and Honda all created not just specific models, but also unique brands for the USA (Lexus, Infiniti, Eunos and Acura). Europe, though, was more discerning than simply requiring a new brand name, which led a few of the Japanese maker to create cars especially for such markets.
In Toyota's case, it needed its global best-seller, the Corolla, to be as popular in Western Europe as it was in other markets outside Japan. In The USA, Australia and parts of Africa and Asia, the Corolla was considered a benchmark in the compact saloon class, but in Europe it was a plasticky also-ran, with a reputation for corrosion.
Cue the 1989 Executive Liftback. With five-door hatchbacks dominating the market in the UK, France, Germany and the Benelux cluster, the newcomer needed to be exactly what the market demanded. Meanwhile, the 'Executive' nomenclature was a clear indication from Toyota that the model was moving upmarket - a feeling amplified by the car's standard equipment levels, which included central locking, electric windows and alloy wheels. In 1989, these were big things in terms of showroom appeal.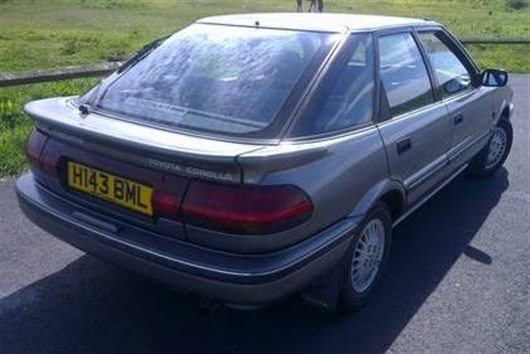 The Executive happened to look pretty smart, too, with its standard tailgate spoiler, pillarless tailgate and goldfish-bowl style rear glass area. For a brand not renowned for styling excellence, Toyota did a very good job of creating a car that was both smart and plush. Mechanically, the engines were a bit thrashy, but overall, the Executive Liftback was among the nicer cars on the market in its day, and sold in much better numbers than its predecessor.
Like all Toyotas, though, the brand's reputation for inherent reliability led many a Liftback to a second life as a minicab or takeaway delivery vehicle, while the bodywork - improved over previous incarnations - still wasn't impervious to structural corrosion.
That makes survivors, like this one for sale at £900, very rare beasts indeed. What's more, this one appears to be in impeccable condition - the owner's claim that it has no rust is backed up by a squeaky clean MoT history, it's a great colour, the interior still has the original dealer overmats and is in equally neat order.
The auto box is unlikely to deliver any thrills or spills, but it'll tootle along pleasantly enough and should prove reliable, making it the ideal choice of classic daily driver, and certainly something a bit different...
Should you? We would.
Comments
Author

Craig Cheetham
Latest
Compare classic car insurance quotes and buy online. A friendly service offering access to a range of policies and benefits.

Get a quote