A Grand Monday: Ford Granada Ghia X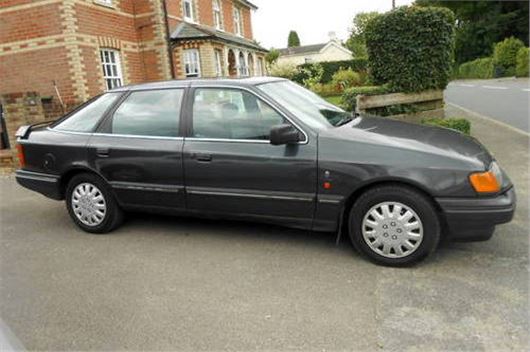 Published 16 January 2017
Back in the early 2000s, I had the privilege of interviewing the then Renault chief designer, Patrick Le Quement, about the French company's weird and wacky designs. This was the era of the Avantime, Vel Satis and 'Shakin' that ass' Megane - cars that challenged convention, but have aged astonishingly well.
Indeed, that seems to be a Le Quement trait. Before his time at Renault, the Frenchman was educated at Birmingham University then worked for Ford at the company's UK R&D facility in Dunton, Essex (I recall, to this day, his peculiar French-with-an-Essex-Brummie-twang accent from the interview, as he spent a total of 17 years with the Blue Oval). He was entirely responsible for the Ford Cargo light truck, Mk3 Transit, Sierra and Mk3 Granada, all of which still look relatively modern even today.
Of those, it was the Granada that Le Quement spoke about most candidly. Having received a flea in his ear from Ford's top brass over the Sierra which, they said, had scared away many of Ford's traditional fleet customers, he was told to make the next Granada, due to be launched in 1985, something that 'wouldn't shock or surprise people too much'.
'But design is in my blood,' he told me. 'Design is all about challenging convention, and all the successful cars I've worked on - the Renault Twingo, the Mk1 Fiesta, even the Sierra have become successful through being different.'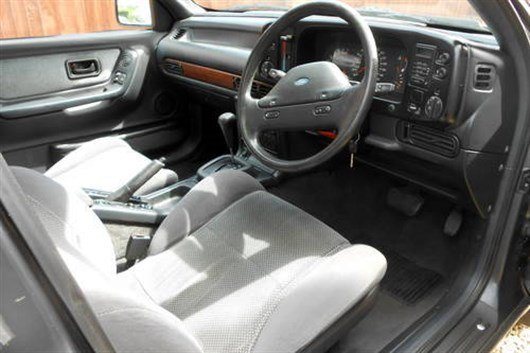 Le Quement added, 'I was annoyed that the accountants were trying to tell me how to do my job, that they wouldn't allow any original ideas, so I took the measurements of the Ford Sierra, increased them all by 11 per cent, and submitted them as a complete design for the new Granada. I had no idea they'd then sign it off.'
That's a true story, and it's a testimony to the Sierra's design harmony that in Granada-size it looked more stately and handsome, yet just as fresh and dynamic as the smaller car.
Today, Mk3 Grannies are few and far between. Those that haven't succumbed to terminal rear wheelarch corrosion have fallen victim to banger racers or minicab drivers, leaving only a handful of cherished survivors to go round. Good ones are not only few and far between, but also rather valuable these days.
All of which makes this 1990 Ford Granada for sale quite a find. A V6-engined 2.9 Ghia X with auto transmission is every inch what a Granada should be, and although the aftermarket wheeltrims and peeling lacquer do detract a little bit from its external appearance, they're cosmetic issues that can be put right when you're good and ready, without limiting your enjoyment of the car.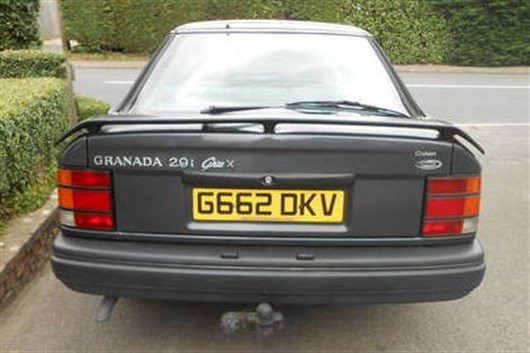 The critical bits, like the fact it has MoT until July (though there are some advisories for sill corrosion), its mechanical wellbeing and a sensible mileage of under 100,000 mean the car is well worthy of preservation. And just look at that interior, with its squidgy velour trim and steering wheel mounted controls for the stereo and cruise control. 
With 'Ford Tax' increasingly affecting Blue Oval-badged classics, finding an up and able Granada of any description under a grand is difficult. A Ghia X with a V6 in it? Don't even haggle...
Comments
Author

Craig Cheetham
Latest