Comment: You never forget your first car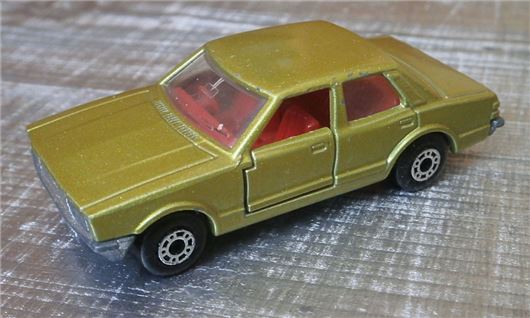 Published 19 December 2016
You never forget your first car. Mine was a metallic green Ford Cortina, and I drove it everywhere. Over the kitchen worktop, along the skirting boards, over and under my pillow and occasionally around the school playground.
I got it for Christmas in 1979, in one of those Matchbox boxes with the 'Superfast' artwork on the cover that was a lot more detailed than the model inside. But I didn't care. From the moment I pulled it out of my stocking, that little green Cortina was one of my most treasured possessions, and I rarely let it out of my sight.
While other kids liked their toy cars wild and wacky (this was, after all, the era of Custom Car magazine and slot mag alloys), I thought the Matchbox MB-55 Cortina was a thing of utter beauty, a miniature representative of the everyday cars that surrounded me and had fascinated me since I was a toddler.
I think the Cortina was the catalyst behind a lifelong love of cars. More than any other toy in my possession, it fired my imagination, despite the fact my dad had picked it up for 20p as a stocking filler when he popped out to get his Football Pink on the Saturday before Christmas.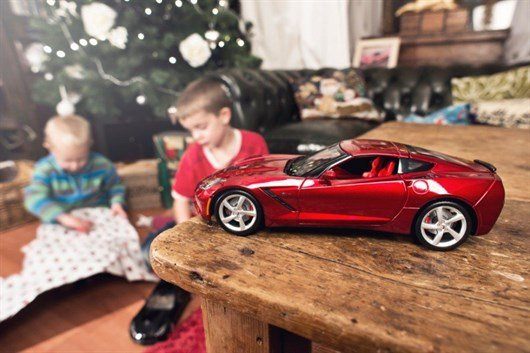 And that's a thought we could all do very well to hold on to as the big day approaches. Parents across the country are becoming increasingly harrassed by their little ones' constant demands for the latest fad, trend or electronic gadget, but sometimes it's the simplest of toys that inspires them. For me, it was a toy car. For my mate James, it was an Etch-a-Sketch, and it led him to a career as one of the leading exterior stylists at Jaguar Land Rover. 
To think I have a pocket money Matchbox car to thank for a career in the automotive industry that has, so far, lasted 20 years and taken me all over the world, to drive some incredible cars in some incredible places, and meet some of the people who were my childhood heroes, may seem a little far-fetched. But I don't think it is.
My love for that little car set me on a lifelong trajectory to make a living out of doing what I loved. Be that writing about cars, working on cars or even buying and selling them, all of which have given me a huge amount of satisfcation over the years, and still do. I genuinely believe I have Matchbox (and my imagination) to thank for a career that has given me lots of pleasure and has helped me raise my family in a secure and happy home, for which I can (just about) afford the mortgage repayments. It's not something I believe could ever have happened with an X-Box, or a Ninja Turtle.
Over the years, I amassed quite a collection of toy cars. I had a number of favourites, and still do. The Matchbox Rover Sterling and Jaguar XJ40 were toys that, ultimately, led me into buying and enjoying the real thing. And I still hanker after a battered Rolls-Royce Silver Shadow with a detachable bootlid, but those days will come - I'm not done yet.
So, this year, each of my three sons will be unwrapping all manner of gifts under the tree, but there's one thing that their dad will ensure is tucked away in each of their stockings in the hope that they, too, will derive as much enjoyment out of it as I did as a nipper. A simple, shiny, new toy car. 
After all, I haven't really grown up myself. My toys have just got bigger, and I still have nearly as many. And as for that little green Cortina? It's the very one in the picture, and I've been brumming it across my desk as I've been writing this column. Don't tell my wife, but it'll be doing a lap of the skirting boards later...
Merry Christmas!
Comments
Author

Craig Cheetham
Latest