A Grand Monday: Peugeot 106 XS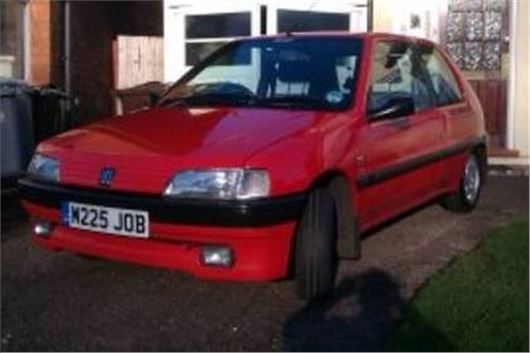 Published 31 October 2016
Here's a little peach for this week's Grand Monday – and a car that's only going to go up in value as its numbers dwindle further.
The Mk1 Peugeot 106 is already a rare beast, despite the model's proven longevity. Unlike most small car rivals, 106s seemed, for years, to be immune to natural destruction. Like automotive cockroaches, they soldiered on and on, refusing to corrode, refusing to suffer major mechanical breakdown and – other than flaky bits of French trim performing their usual party trick and falling off – generally holding up to the ravages of time.
Then, values fell through the floor. Once the darling of first time drivers, ridiculous insurance premiums for the Under-20s, coupled to schemes from new car companies to provide inclusive insurance on hire purchase deals, meant there was a surplus of old, unfashionable superminis around, and 106s have all but disappeared overnight.
Now, then, is the time to save one. And this one is a little bit special. It's a pseudo-sporty 106 XS – not a pocket rocket like the much lauded GTi – but a hugely entertaining car to drive nonetheless. The XS comes with a 1.4-litre carburettor version of the renowned XU engine, developing 73bhp. That's not a huge amount, but given the 106's wafer-thin metalwork, it's plenty enough to give it a turn of pace that should put a smile on your face.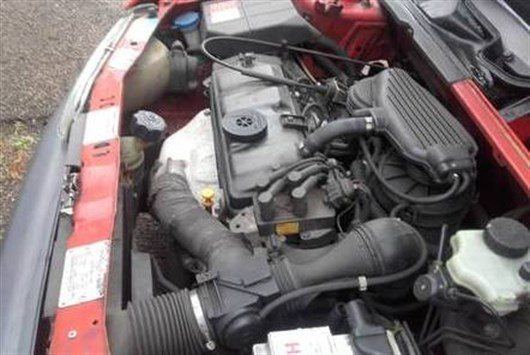 This 1994 Peugeot 106 XS has also been impeccably maintained all its life. Owned by a Peugeot technician from new, the car has wanted for nothing. The cylinder head (a common XU failure point) has been replaced, along with the valve seals, radiator, clutch, brakes and timing belt.
The car is also totally standard, with an immaculate interior – both rare for a 106 XS. Finding another one in such original, untouched condition won't be easy, especially not with just the one owner from new.
The owner openly admits the car was once a Category C write-off, but needed just a wing and bumper to repair (often the case when a car is in banger territory, and being a Peugeot mechanic by trade you can pretty much bet it's been properly mended). It will also need front tyres soon and has a small amount of lacquer peel on the tailgate, so you might be able to negotiate a little bit off the price.
That said, at £950, it's a fine example of a classic warm hatch, and one that should provide many more years of fun for its future owner… Buy it now, before someone else does and modifies it beyond recognition. 
Comments
Author

Craig Cheetham
Latest