A Grand Monday: Lada Samara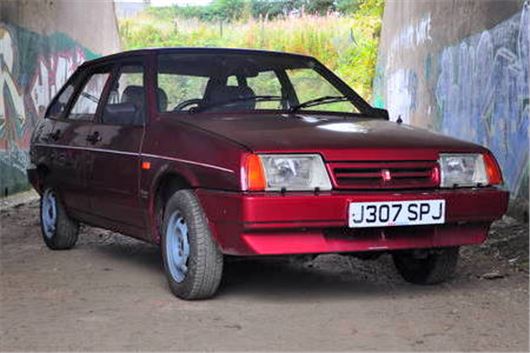 Published 10 October 2016
It's easy to laugh at the Lada Samara, not least because the fit, finish and build quality are undeniably dreadful. But the car was a massive leap forward for the Russian maker.
Launched in its homeland in 1984 as the rather more sexy-sounding Lada Sputnik, it would be another four years before Lada - or VAZ, as the company was known in Russia - would be able to export the car, such was the pent-up demand for the new model in its home market.
The three or five-door hatchback was Lada's first foray into front-wheel-drive, and a massive step forward from the old-fashioned Fiat 124-based Riva models. It came with Lada's own range of OHC engines (an adventure itself in terms of parts availability today), but UK buyers were sadly denied the opportunity to buy the Mazda RX-7-style twin rotary Wankel engine variant. We dread to think what the oil consumption of a Russian rotary might be if the Japanese still can't perfect the technology, but that's a debate for a different day – and we'd also wager that the vast majority of you didn't even know such a thin existed, so think of this as an education.
The Samara, in UK terms, was Lada's 'posh' car, though it was still extremely cheap and also significantly worse than its arch-rival, the Skoda Favorit. Where the Skoda had a number of redeeming features, not least a (relatively) reasonable chassis and comfortable cabin, the Lada was pretty horrific. Ponderous handling, dreadful understeer, plastics that would warp and fall off in the heat and the most comical seat adjustment mechanism known to man, which would move the base of the seat in a rainbow-style arc only, and give the driver not one comfortable position…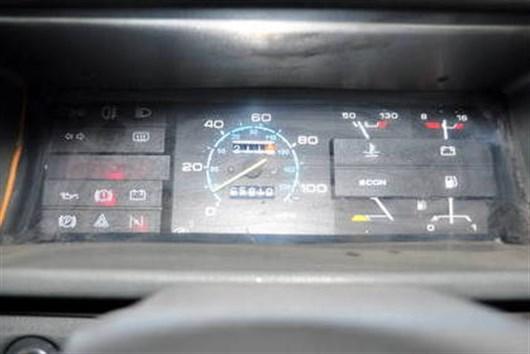 In terms of desirability, then, the Samara had very little, though like all Ladas it was at least dependable in a rugged kind of way.
Today, the remaining Samaras on UK roads number less than 50, making them somewhat rare and exclusive. So, if you want a car that, by rights, should turn more heads than an Aston Martin Vanquish or Ferrari F430, both of which outnumber it by a factor of 20, then £450 seems a small price to pay. There's also something a bit cultish about forgotten Eastern Bloc bangers these days, making this 1991 Lada Samara all the more, well, alluring we suppose.
Being the 1.5GL model, this example is quite an upmarket Samara and has a number of delightful features including a non-functional fuel gauge, an aftermarket induction kit and a bloody great dent in the back door, all of which give it tremendous character. It also has a Peugeot 205 XS carburettor conversion, though from the experience of once trying to source new old stock fuel system parts for a Samara 1.5, we can tell you that this is most definitely a good thing.
So, all-in, a shabby but solid Samara that has a unique character all of its own. An icon of Russian motoring. You're unlikely to see another, and for less than £500, what price exclusivity?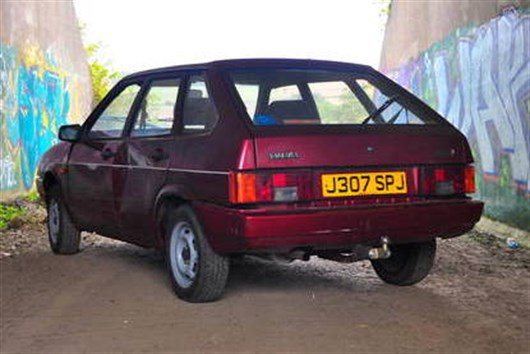 Comments
Author

Craig Cheetham
Latest