Grand Monday: Peugeot 405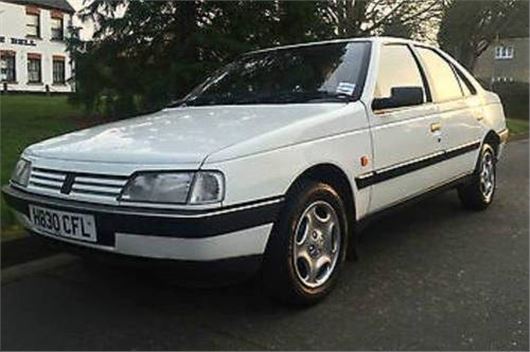 Published 19 September 2016
Who can forget the original 1989 television advert for Peugeot's Pininfarina-styled 405? A sleek, elegant saloon car, accelerating through a burning corn field to a soundtrack of Berlin's Take My Breath Away, it remains one of the all-time classic car ads.
Implications of breath-taking may be pushing things a little too far for this week's A Grand Monday, though. It's a 405, and therefore looks sleek, granted. But under the bonnet, this phase one Peugeot 405 has a normally-aspirated 1.9-litre diesel that's perhaps more suited to harvesting a burning corn field than escaping one.
Even the vendor admits the 405 GLD won't get you anywhere in a hurry – but that's not really the point of this car. This is a genuine 'everyday' classic. A retro car that is old enough and rare enough to get a bit of attention, yet at the same time modern and practical enough to not offer too much of a compromise on the daily commute.
Plus, the infamous Peugeot XUD engine is as tough as old nails – it'll run on vegetable oil if you want it to (or so they say), and is renowned for going on and on and on, especially with no turbo to go wrong… With 149k on the clock, then, this one's barely run in.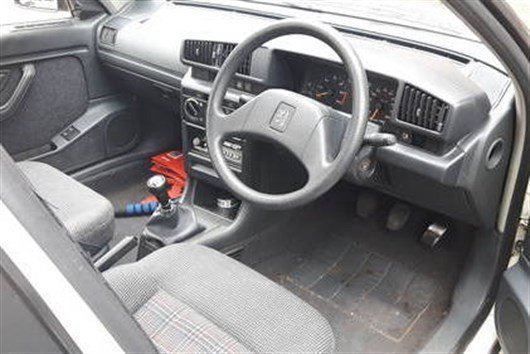 Add mechanical longevity to the fact that the 405 has a fully galvanised body shell, and you have a car that's a perfect example of Peugeot at the height of its purple patch. In terms of quality and longevity, the French brand has yet to return to the heady heights it reached in the late 1980s, when its mainstream cars were among some of the most over-engineered on the market, a fact that didn't really become apparent until they were still soldiering on long after most of their rivals had gone to the knacker's yard.
At 26 years old, with a decent six-figure mileage under its belt, this one looks to be in fabulous health. The online MoT history suggests it has had a bit of welding on one floor pan, so check this carefully, but bodily it looks to be otherwise excellent, while the interior is also fresh and tidy, with only some wear to the seat bolster, which is forgivable in a car of this age.
£500 for a hassle-free, mechanically simple daily classic? Get it bought, we say.
Comments
Author

Craig Cheetham
Latest
Compare classic car insurance quotes and buy online. A friendly service offering access to a range of policies and benefits.

Get a quote