A Grand Monday: Volvo 340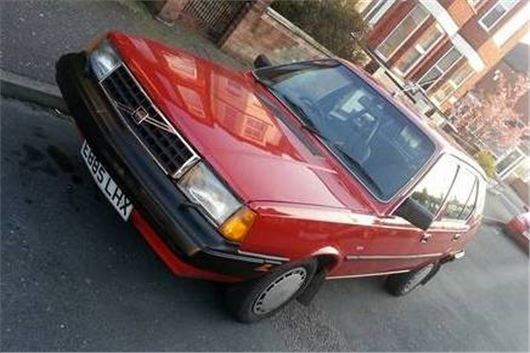 Published 18 July 2016
It's a retro rear-drive Volvo for this week's Grand Monday. The 340, powered by a Renault-sourced 1.7-litre engine, was never intended to be the Swedish manufacturer's entry into the compact hatchback sector, but following Volvo's acquisition of DAF in the mid-1970s, it was already well down the development stage…
Volvo added some convention to the mix. While the model was originally planned to have DAF Variomatic transmission and a 1.4-litre engine only, Volvo's input was traditionally sensible. So, in came manual gears, three engine choices (1.4 and 1.7 units, plus Volvo's own inline four 2.0-litre, in the 360).
Originally launched as the three-door 343 and five-door 345, the range took on the more simplistic 340 moniker in 1984, and became Volvo's premium-priced rival to the Ford Escort and Vauxhall Astra.
It enjoyed moderate success. Its ungainly looks and traditional rear-drive layout didn't add showroom appeal, but the Swedish badge added a modicum of desirability. Here was the dream car for the Daily Mail reader. Conservative, well made and cleverly positioned, the 340 was, for many years, middle England's premium hatch. It was so successful, ironically, that production ran for 25 years…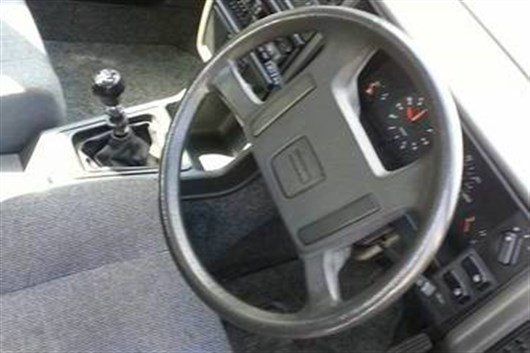 Wind the clock forwards, and the 340 spent many years in the banger doldrums. It was cheap, ugly and unloved, meaning that, for most of the late 1990s and early 2000s, it became utterly disposable.
But, it was a Volvo. And despite its Dutch roots, that meant a certain level of over-engineering. Indeed, 340s were among the most solid and durable family hatchbacks that money could buy.
And that means they survived. What nobody was expecting, though, was that they would become a cult car. Yet the 340's layout, with its rear transaxle, means near 50:50 weight distribution, better than a Porsche 911.
Which made it a popular choice with drifters. Not the bad, the drivers who prefer going sideways over going forwards. Consequently, solid, unmolested 340s are now rare old beasts.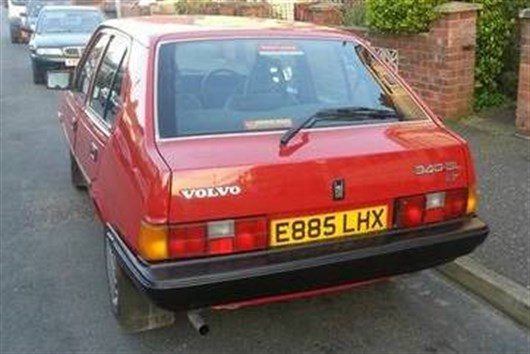 This 1987 Volvo 340 1.7-litre, then, is a rarity. With 71k on the clock and a good history, it has survived its 28 years well. It's MoT'd until December and is, as yet, unspoilt by the drifting crowd, and in addition comes with a near full service history, loads of paperwork and an MoT until December.
If you fancy a piece of 1980s retro stodge for £900, here's a cracking example, and if you do get bored, you won't lose money, as the sideways crowd will be all over it…
Comments
Author

Craig Cheetham
Latest