Volvo 340 and 360 (1976 - 1991)
Last updated 11 December 2018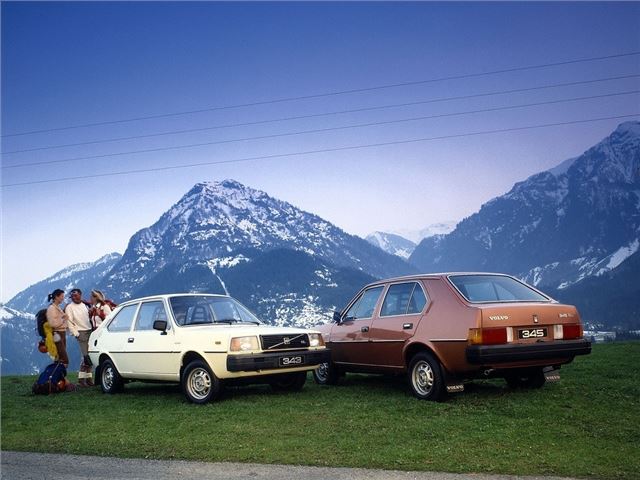 2.0-litre GLT is a laugh, comfortable seats, good looking in original form
Slow, ponderous, cramped, awful CVTs
Introduction
The Volvo 343 was the first all-new model developed and built by DAF after assimilated by the Swedish company - whereas before, the DAF 66 had been badge-engineered into the Volvo 66, the 343 was a ground-up model that had started life as DAF 's P900 project.
The Dutch company needed help to get it into production, and in the end Volvo ended up buying a majority stake and rebranding it. Known as the 343, the new small Volvo retained DAF 's Variomatic transmission (a manual came later), mounted at the rear in a transaxle.
Sales were slow initially, but picked up as the model was developed. In 1980, it received five doors to become the 345, then in 1983, the front-end was tidied up. At the same time, a pair of 2.0-litre versions, called the 360, were launched - one fuel injected, the other carburetted. The former was swift enough to be considered a 'warm' hot hatchback. After that, a four-door saloon version
Throughout the 1980s, the 340 consistently remained popular, becoming a mainstay in the UK top 10 sellers chart. Today, younger classic car fans are drawn to its RWD layout and low running costs.
Join the club
Formed in 1962, the Volvo Owners' Club has 3000 members. It offers dedicated, expert advice to keep members' cars on the road and has helped preserve models that are still used daily. It also embraces modern Volvos and plays an important role in helping its solving the complex electronic issues modern cars can present. All Volvos are welcome, from traditional classics like the PV544 and Amazon, 1980s modern classics like the 700, and newer models like the S40, S60, V60 and XC60. The cost of joining the club is £35 (£30 membership and £5 joining fee) - but the joining fee will be waived for new members quoting HJ19.
Next: Buying Guide