A Grand Monday: BMW 5-series (E34)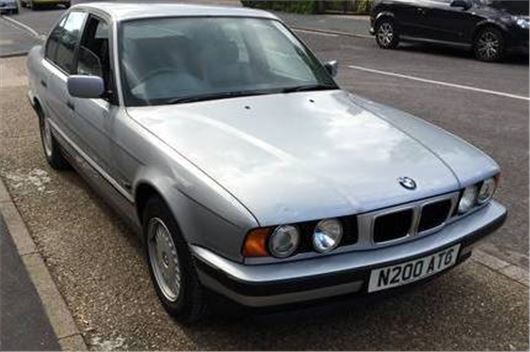 Published 11 July 2016
This week's Grand Monday is a good example of BMW's 5-series – it's a 1995 (E34) 525i SE automatic for sale at £950.
Okay, so the 2.5-litre is neither economical, nor powerful… but at least it sounds good. And, with just two owners from new, the condition more than makes up for a lack of oomph. After all, who doesn't love a car that comes with all its books, full toolkit, and MoT certificates?
Speaking of MoTs, it has one that lasts until May 2017. And a quick search through the MoT history shows it's been well looked after. These cars have a habit of suffering from rust on the fuel pipes, though, so if you're thinking of buying the BMW it might be worth taking it to a friendly local garage and asking if you can use their ramp.
Bad bits? Well, as you can see in the photos, it has a couple of dents. There's one on the bonnet and one on the driver's side rear door, the headlining is sagging a bit, and the rear windows won't open.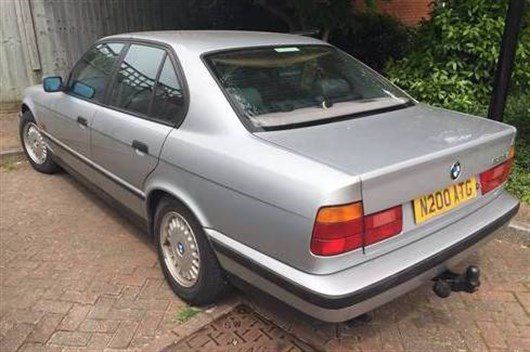 The vendor also says, 'There's a small oil leak from the rocker cover… and the cable to the gearbox can get stiff when the car is hot making the gear selector stiff - this does not affect the gearbox and gear change which are very smooth and strong.'
With good E34s starting to see an increase in price, this could be a good buy – as long as you're willing to give it the TLC to bring it up to standard.
Comments
Author

Keith Moody
Latest