A Grand Monday: Fiat Tempra, £375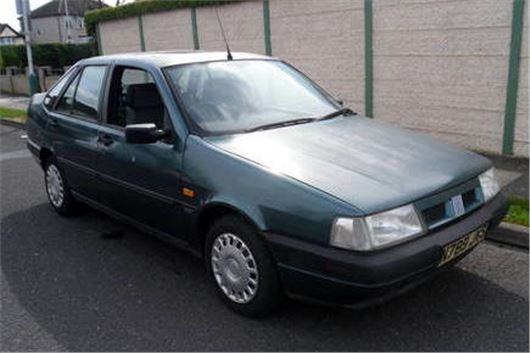 Published 16 May 2016
Fancy a super-rare Italian classic? One of only three remaining examples on the road, and one that's guaranteed to turn heads as it cruises slowly (well, there's no other option) up the road, the sun glinting off its angular greeny-blue flanks?
If so, you've found it. And for the princely sum of £375, you could be pounding the mean streets of Romford in a car that's rarer, and arguably more interesting, than a Bugatti Veyron.
There are, apparently, just 36 Fiat Tempras taxed and currently in use on Britain's roads. Of those, only three are the 'desirable' 'S' model, with plastic wheeltrims, no airbags and a thoroughly miserable trim level. So what if it hasn't had an MoT for six months – it's an old Fiat, so what could possibly go wrong?
Joking aside, the Tempra – the Tipo's less practical and far less attractive sister – is an extremely rare sight on today's roads, so one like this really should be preserved for the enjoyment and delight (or something like that) of future generations.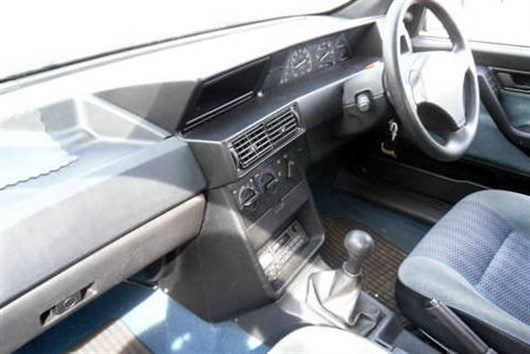 And although the MoT expired in September, this example really doesn't look at all bad. It has covered less than 70,000 miles, the body and interior both look excellent, and there are no horrors lurking in its MoT history to suggest there's anything serious that's going to prevent it from sailing through any future tests.
They drive okay, too. As a quirky, family friendly retro runabout, you could do a lot worse, as like all Italian cars, Tempras respond well to vigorous inputs. The chassis has impressive grip, with oodles of controllable understeer, the engine is lively and responsive, at least aurally (we're talking 78bhp here, so don't expect miracles) and the cabin has style, even if the driving position is better suited to those who are permanently disfigured. It's hard to put your finger on exactly what this car has, but there is a certain something…
The danger, of course, is its unpopularity. At such a low price, there's every chance the vendor will simply give up and scrap it, or it might even get bought as a run-it-till-it-drops banger by someone who just needs a cheap set of wheels.
And while the Fiat Tempra S is hardly an Italian thoroughbred that's going to have a queue of aficionados lining up to be 'Il Pilote', to lose such a rare car would be a crying shame. So forget your Ferraris. Here's an Italian classic that's crying out for some love and attention. Save it now, while you still can (and haggle a bit, while you're at it)…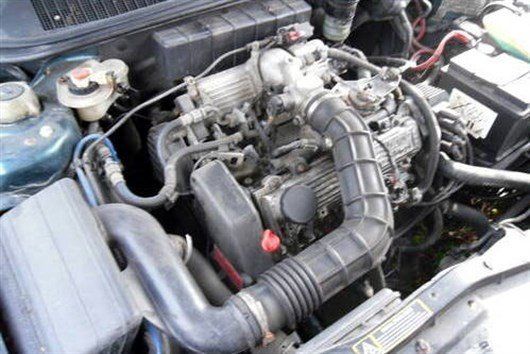 Comments
Author

Craig Cheetham
Latest