A Grand Monday: Alfa 146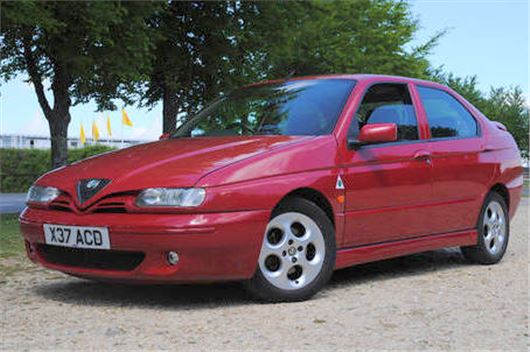 Published 31 May 2016
It's a relative modern for our Grand Monday feature this week, but with fewer than 300 examples left on the UK's roads (and one of the most beguiling badges on the boot lid), there's no denying that this car has masses of classic potential.
Who cares that it sits on the platform of the humble Fiat Tipo? The Alfa Romeo 146 is as striking and wacky as a small Alfa should be. Angular Giugiaro lines, matched with punchy Boxer engines from the outgoing 33 made the 146, along with the three-door 145, an entertaining (albeit leftfield) choice of mid-size hatch from 1995 until 2001.
It was also quite an entertaining car to drive – the torquey, free-revving nature of the engines encouraging you to press on and discover that, despite its humble origins, Fiat Group's 'Tipo Due' (or Type Two) platform was actually a pretty decent chassis.
Later models were a little more conventional, with Alfa's Twin Spark in-line engines replacing the ageing but characterful Boxer units. These were livelier and more fuel efficient, though hold less of an appeal for committed Alfisti.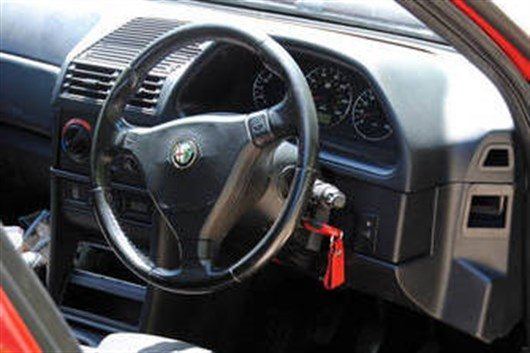 Okay, so the 146 had its faults. Like a sale rail suit, it wasn't suitable for everyone, such was the weirdness of its driving position. The entire pedal box is a bit too far to the left, and you need stumpy legs and fairly lengthy arms (as well as offset feet) in order to feel properly at home at the helm. And even then, you need to be immune to rattly trim and controls that frequently only work selectively. But as mid-size hatches go, the 146 is nevertheless a charming piece of kit.
First registered in 2000, this X-plate example is a final generation 146 with the 1.6-litre Twin Spark engine, developing 118bhp. That gives it reasonably punchy performance despite being one of the poorer relations of the range.
With 72k on the clock and a recent service, it should be in mechanically rude health, and has just passed an MoT, with no major horrors in the test history.
The vendor admits it isn't perfect – there are various marks and scuffs around the body, for example, the sunroof doesn't work (nor does it leak, so we'd just pretend it wasn't there) and it's missing a stereo head unit, though unless you're a stickler for originality, this is a simple and inexpensive fix.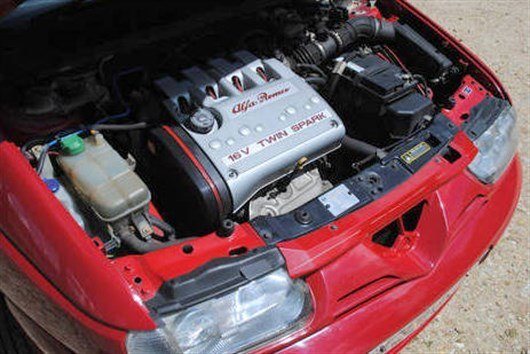 It looks bright and healthy, and it's also a red Alfa Romeo. That counts for a lot – especially when it can be yours for £695 or near offer. The 146 might not be the last word in classic Alfa Romeo-ism, but it has its followers, is a rare car, and this one seems very fairly priced…
Comments
Author

Craig Cheetham
Latest