A Grand Monday: Citroen XM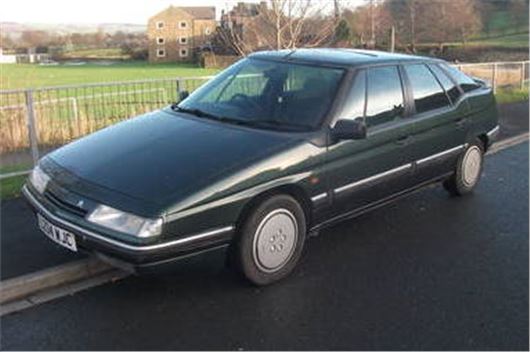 Published 18 April 2016
Launched in 1989 and crowned European Car of the Year 1990, the Citroen XM is regarded by many as the last of the 'true' big Citroens.
It certainly ticks most of the boxes – hydropneumatic suspension, technically complex and beautifully weird, the XM was a French executive car par excellence.
Needless to say, its launch in the UK was a troubled one. Blighted by mechanical problems and recalls, the car that Citroen promised was a massive leap forward in build quality turned into a millstone around its dealers' necks. Residual values were shocking, and fleet managers who'd ordered them en masse were faced with an almost insurmountable challenge of keeping them on the road.
All of which was a crying shame, because behind the series of niggling problems in the XM's early life lurked a tremendously capable car. Nothing – not even the wonderful Jaguar X300 – could match it for ride quality, the handling was superb and there wasn't a more comfortable executive car out there.
The suspension, too, was relatively reliable. Like all hydraulic Citroens, there was the odd plumbing problem, but nothing that couldn't be fixed with anything more complex than a bit of pipework. In its later years, the XM was a terrific and quite reliable car, but the damage had been done.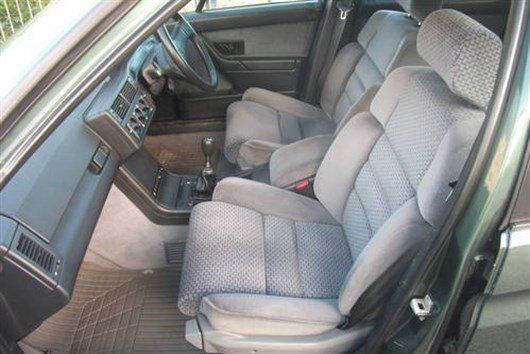 Today, XMs are rare, which makes this example well worth a punt. Good ones, with long MoTs, now tend to sell for well into four figures – the academics and eccentrics that love the last big Citroen are clamouring to get their hands on the best surviving examples. At £400, then, this one is a veritable bargain.
The bad bits? Well, there's no MoT, and it hasn't been on the road since last summer, which could provoke a few gremlins of its own, as these are cars that like to be used.
On the plus side, it failed its last MoT on a rogue ABS light (anyone who knows XMs will also know that, on a different day, the ABS light wouldn't be illuminated – but its' sod's law that this happens on the way to the test station), and on high emissions. This could be a catalyst fault or a lambda sensor, or it could be nothing more than the need for an Italian tune-up. A classic friendly MoT centre may even lose the probe up the exhaust of something else, but you didn't hear that from us.
It's also a 'sinker'. One of the last Series 1 XMs, which lowers its belly almost to the floor if left in repose. They look stunning at rest, though there's always the sense of 'will it rise?' every time you turn the ignition key, such is the life on an XM owner.
The car, which has the desirable 2.0 CT Turbo engine, has 130k on the clock and a substantial service history including a rebuilt cylinder head and turbo. The vendor describes the bodywork and interior as 'excellent'. If so, then at this price it will leave you with plenty of change from a grand once you've got it through a new MoT, and it has to be worth more than that. The XM's time has come – cheap ones won't be around for long.
Comments
Author

Craig Cheetham
Latest