A Grand Monday: BMW 5-series Touring £795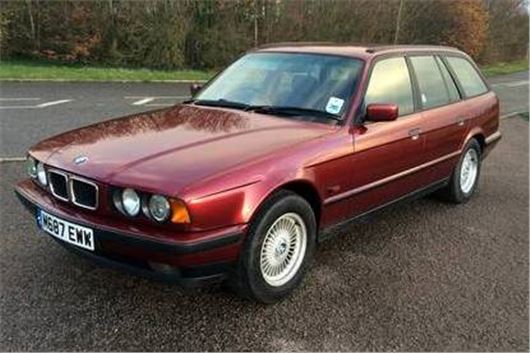 Published 04 January 2016
Here's a classic that looks like it could cope with the winter commute. It's a Calypso Red BMW E34 520i SE Touring for sale at £795. It comes with 12 months' MoT, a comprehensive history up to 93k, one key and a Bentley service manual.
This is one of the later E34s fitted with the six-cylinder M50B20TU engine mated to a five-speed manual gearbox. While its performance won't rock your world, it's a capable enough car that's happy either in town or on the motorway.
Inside, it looks very clean. The cloth seats have worn well with little sign of wear. It has been a working vehicle, though, and you can see in the boot where a previous owner has spilt paint. According to the seller, the headlining is starting to sag around the windscreen and the rear roof speakers.
Being the SE model, the car has the double sun-roof fitted, which no longer works. There are a few other electrical issues as well – like a faulty bulb behind the fuel gauge and a heated rear screen that only works intermittently.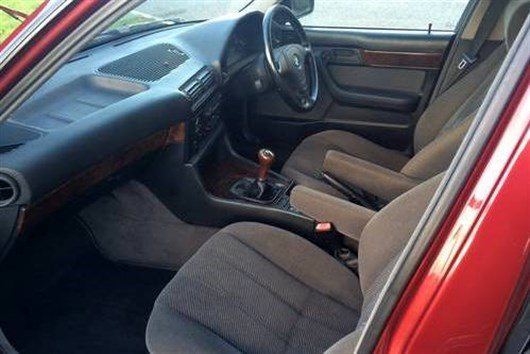 Body-wise, there's some wear and tear – the worst of which looks like the dent on the offside rear quarter panel. There's also some rust around the full filler cap and some bubbling on the bottom corner of the driver's door.
The owner says, 'I've spent lots of money keeping the car in good roadworthy condition, the car drives well but it does suffer from some play in the steering which a lot of E34s do. Also the steering wheel sits slightly off centre when driving in a straight line.
'The rear suspension was sagging and knocking a little, so in April 2015 I carried out a refresh with new KYB shocks and springs, top mounts and genuine BMW parts making up the rest of the kit.
'For the MOT in 2014 I had two rear sub-frame bushes, two rear anti-roll bar links, one flexi brake hose, two brake pipes and fittings, two front tie rod arm assembly fitted.'
With such a comprehensive and honest advert, you know exactly what you're getting.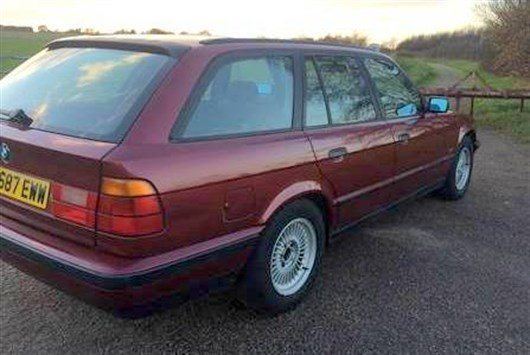 Comments
Author

Keith Moody
Latest