Classic advert: Snow-racing Volvos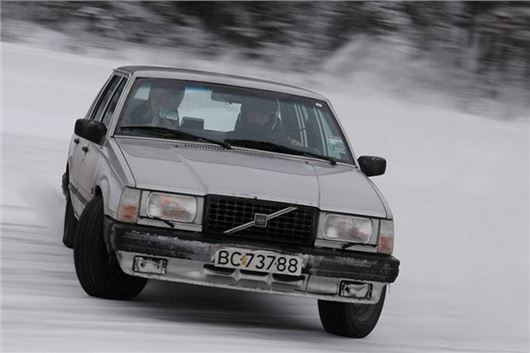 Published 22 December 2015
What's the best transport when there's deep snow around? A 4x4, of course. Or maybe a lightweight front-wheel drive car. What you definitely wouldn't choose is a big, heavy, rear-drive saloon. Oh no, that'd be silly...
But not according to Volvo. By some miracle of engineering, Volvo's bigwigs of the 1980s managed to make the stalwart 240 and newbie 740 ranges brilliantly capable in the snowiest conditions of Scandinavia. And to prove the point, the company's marketing folk issued this mammoth five-minute ad.
It almost has a plot. A nervous-looking 240 driver is seen tackling heavy snow, only to slam on his brakes (never a good idea in snow, but hey-ho…) when he comes across a trio of 740s taking part in some kind of snow race. The curious 240 driver decides to follow them, witnessing some impressive synchronised stunt driving – and even gets to join in.
It's enough to make us buy a classic Volvo saloon and head for snowier climes. Fancy coming along for the ride?
Comments
Author

Paul Guinness
Latest