A Grand Monday: Volvo 480ES for £800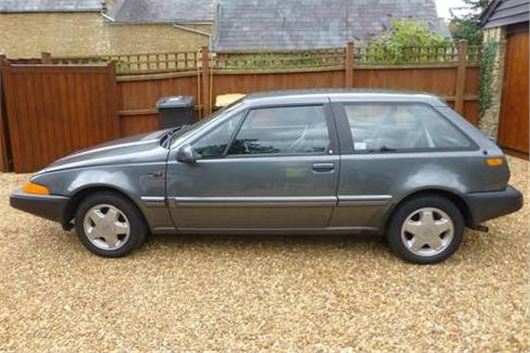 Published 17 December 2015
How's this for a 1980s headturner? It's a 1989 Volvo 480ES for sale at just £800. Whether you love it or loathe it, the 480ES was a car that marked a radical departure for Volvo when it first appeared in 1986.
Not only was it not square – indeed, it was as far removed from the traditional boxy Volvo as you could possibly get – but it was also the company's first foray into front-wheel-drive, built upon a platform that would go on to underpin the return-to-dowdy-and-dutiful 440 hatchback.
But, for a brief, glorious moment, Volvo lost sight of itself, and emerged from its trademark ordinariness with a car that was very much the anti-Volvo. It did everything a Volvo saloon didn't – it looked striking, it was avant-garde, it had a futuristic cabin, it was front-wheel-drive, it was a hatchback, it had pop-up headlights, it wasn't built in Sweden and it had seriously flaky build quality.
In order to add to the lunacy, Volvo added a turbocharged version, which exploited the rather obvious limitations of the chassis.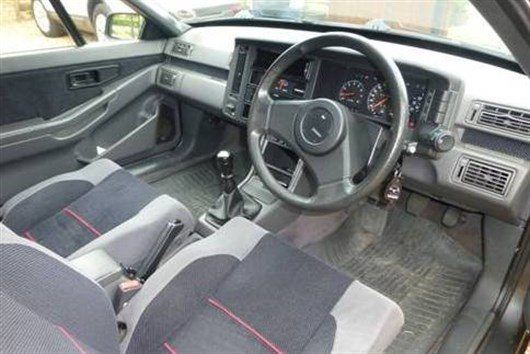 Built in the old DAF factory in the Netherlands, the 480ES came into being partly to keep the factory operating until a new generation of Volvos came along to replace the ageing 340 and 360 Series. Initial receptions were mixed. It was flawed in many ways, and there was no obvious place for it in the market.
Retrospectively, though, none of it matters. The 480ES was gloriously pointless. There was a lot wrong with it, but who really cares when a car looks like nothing else on the road and comes with pop-up headlamps?
We don't. Indeed, when this one popped up on the screen in the office, every single member of the HJC team said that if it we weren't skint because of Christmas, we'd go along and take a look.
It sounds like excellent value. Like most 480s, the rear arches need a bit of tidying, but we've seen many, many worse. A full Volvo main dealer history for the first 20 years of its life is a big plus, too, as it implies that the car has never wanted for anything.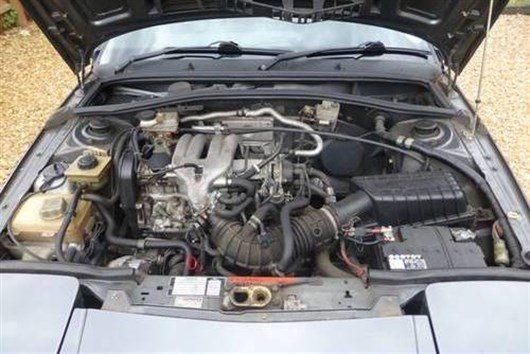 The vendor describes the cabin as 'immaculate', and it certainly looks it in the pictures. Nearly new Pirelli tyres and unscuffed alloys further point to a car that has been meticulously maintained over 27 years and 90,000 miles (with just three owners - always a good sign).
If you're serious about it, make sure all the electrics work: pop-up headlights, windows, infoguage on the dash - anything you can get your hands on. You can see there's rust on the rear arches, but also check the door bottoms and the corners of the windscreen where it meets the roof. You'll also need to check for leaks.
Still, for £800 this is a cheap and quirky modern classic, and if it's still for sale after the post-Christmas pay cheque, you might find one of us gets there before you…
Comments
Author

Craig Cheetham
Latest