A Grand Monday: Ford Sierra Mk1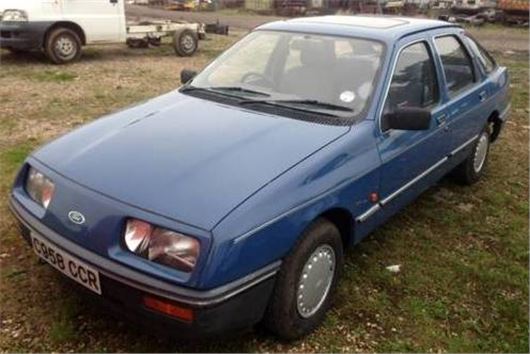 Published 07 September 2015
 There was a time, not so long ago, when there was a Sierra on every street corner. But in recent years, numbers of Ford's infamous 'Jelly Mould' have dissipated to the point of near non-existence, especially Mk 1 examples and those in ordinary, non-sporting trim levels.
All of which makes this China Blue example something of an extreme rarity. In trademark rep's special 1.6L trim, with wind-down windows, a turn-handle sunroof and an optional white pinstripe, the Sierra is exactly as we remember them.
It also appears to be in remarkably good order, with the vendor declaring it to be rust-free. Pre-facelift Sierras were dreadful for corrosion around the sills, rear arches and A-pillars, making a solid survivor even more of a rarity. If you go to view it, bear that in mind to ensure it hasn't been tarted up with filler, as the non-metallic paint is easy enough to match. Have a read, too, of our comprehensive buyers' guide.
The interior looks tidy enough, although the dashboard has cracked in a couple of places. If you can find a Sierra that doesn't have this ailment, however, you're sitting on something very rare indeed.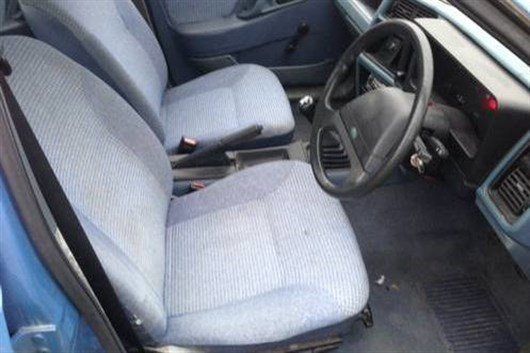 According to the seller, the family Ford has covered a mere 55,000 miles from new, which, for a 30-year old repmobile, is nothing. Even so, expect the Pinto engine to exhibit some of the trademark blue smoke and cam rattle. They all do that, sir, and rectification isn't too disastrous as the longitudinally-mounted unit was always a doddle to work on – we once saw a banger racer change a frayed cam belt in less than 10 minutes.
Fingers crossed this one doesn't end up on the banger tracks – there's an appetite for Sierras now in some of the classic meets, meaning anything for sale at less than a grand is fair game.
This car deserves better than that, and at £995 we reckon it's a safe investment. We also reckon the seller is quite a realist – he openly describes the car as 'not mint, but rust-free' and we don't think he's being over-ambitious with his pricing. Try finding another…
We like the number plate, too – if you like classic rock, you can't beat a bit of CCR.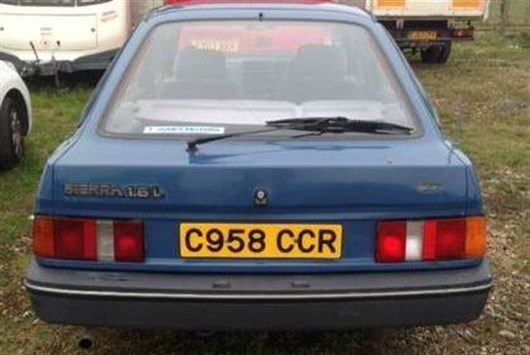 The Sierra is one of our hot tips for future investment value. Controversial when new, it polarised opinion so much that even Ford's senior management were concerned it was too avant-garde. Yet despite its humble underpinnings (live rear axle, rear-wheel-drive and Pinto engine), there's no denying that the slippery Sierra was one of the cars that truly redefined the direction of car design. It was imitated by many and bettered by quite a few, but that doesn't alter the fact it was the first mainstream car to properly step away from the traditional 'three-box' layout that had become the norm, and for that it sparked a design revolution. Buy one now, before everyone else realises…
Comments
Author

Paul Guinness
Latest