Classic ad of the week: Austin Rover range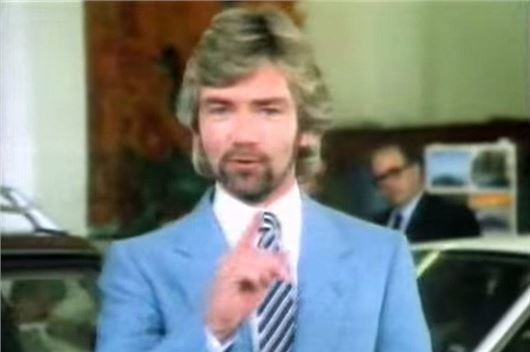 Published 19 August 2015
In the autumn of 1984, long before he was ordering people to open boxes on a daily basis, Noel Edmonds was busy promoting the latest Austin Rover line-up. This classic ad shows the be-suited DJ and television presenter extolling the virtues of the latest Metro, Maestro and Montego models.
The setting was apparently Austin Rover's design studio (looking suspiciously like a warehouse full of shiny cars and men in white coats), with a youthful-looking Edmonds telling us about the Metro's 'totally redesigned front' and the versatility of the new five-door model.
The latest sporty Maestro – the 2.0 EFi – was hiding beneath a cover until Noel and a white-coated colleague revealed it to the camera, with young Edmonds boasting that it 'looks really terrific out on the road'. Just like the new Montego Estate, which our ever-helpful DJ reckoned was 'the most stylish estate car ever designed'.
So… deal or no deal?
Comments
Author

Paul Guinness
Latest