A Grand Monday: Rover 216 Cabriolet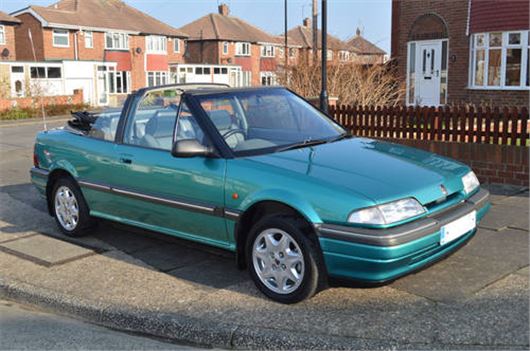 Published 14 August 2015
There's still time to enjoy the sun – although how much you can enjoy the sun in a Rover 216 Cabriolet is debatable. Still, for £800 you could do a lot worse than this fetching Polynesian Turquoise Metallic example which, according to the seller, has been maintained regardless of cost. It's up for £800 but the mileage is listed as "high", which might put some off.
Still, it's had a recent water pump and cam belt, it has full service history and it has some nice touches like replacement nuts and bolts in stainless steel, plus a full stainless exhaust system. It looks very clean in the pictures, but classified advert snaps often don't give the full picture. The seller is confident, though, saying "First to see and drive will buy."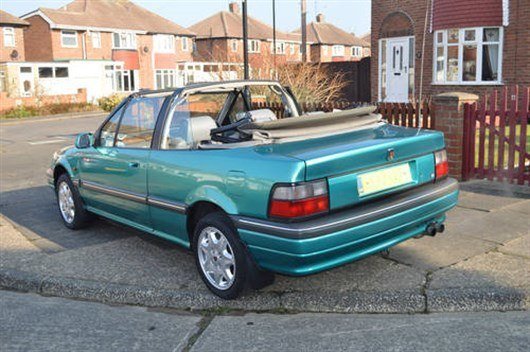 Rover facelifted the 200 series in 1993, the year this car was registered, but this is a pre-facelift model with a smaller, chrome-free grille and a Honda engine. That makes it something of a rarity – most surviving Rover 200 and 400 series cars are post-facelift models. Even then they're getting few and far between.
Obviously with an ageing Rover there are some checks to make before committing, but we've got a buyer's guide for that here – click here. It looks to be a bargain, though, even if it is turquoise. There's still a few weeks of August left to go, you might yet get to enjoy this 216 Cabriolet – and a bit of sun – before the nights eat too far into the days.
Comments
Author

John Slavin
Latest