The ghost of Bruce McLaren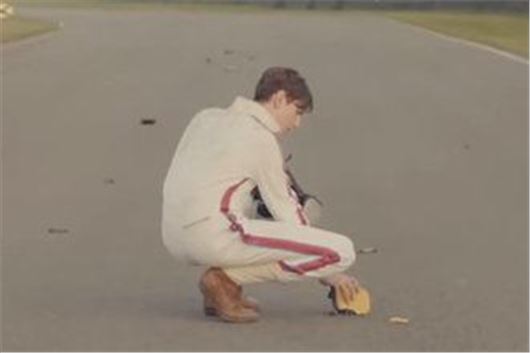 Published 04 June 2015
Back in 2013, racing team McLaren put together a series of short videos to mark its 50th anniversary.
The trilogy followed the teams founder, Bruce McLaren, as he retraced the scene of his crash at the Goodwood circuit. It was the crash that killed him on 2 June, 1970, aged just 32.
Directed by Swedish filmmaker Marcus Soderlund, it is accompanied by music that makes the hairs on the back of your neck stand up.
We watch as McLaren, examines the crash site and hear his thoughts – a ghost struggling to find peace. At just 3:37 long, the film is short and to the point.
But it made an incredible impression on me. And I'll never forget the film's closing words.
'What might be seen as a tragic end, was in fact a beginning.
'As I always said, to do something well is so worthwhile that to die trying to do it better cannot be foolhardy.
'Indeed, life is not measured in years alone but in achievement.'
Comments
Author

Keith Moody
Latest