Classic Advert: Citroen CX + Grace Jones = Bonkers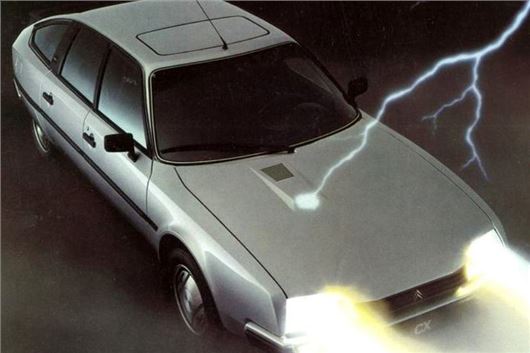 Published 24 April 2015
When it comes to bonkers car adverts, they don't come much better than this French-market extravaganza from the 1980s.
After all, when mixing a car as idiosyncratic as the Citroen CX (now in 'Nouvelle CX2' guise) with a superstar as unique as Grace Jones, the end result was bound to be… erm… different.
Featuring a huge animated sculpture of Ms Jones' head, a Citroen CX suddenly accelerates from her elongated mouth, with none other than Grace at the wheel. The car blasts across a barren desert landscape, comes to a handbrake-turn halt and pauses.
The tension mounts as Grace Jones revs the engine, urges the gearstick into first and accelerates back to where she came from, as dramatic music kicks in and Grace screams (okay, sings) through the car's open window.
Finally, after the maddest thirty seconds or so of car advertising, the CX – and its world famous driver – return to the giant Grace Jones head, which disappears down and away from view after emitting a single hiccup.
Phew! It's one of the craziest car ads ever, completely mad in every way – as you'd expect from France's most creative car company of the time. Maybe that's why it's one of our all-time favourites. What do you reckon? 
Comments
Author

Paul Guinness
Latest