A Grand Monday: BMW 3-series (E30)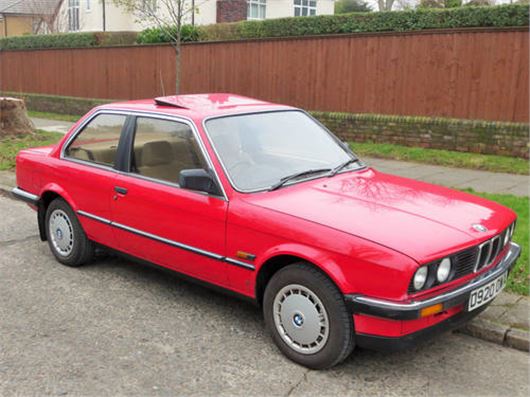 Published 16 February 2015
BMW E30s are right behind MkII Volkswagen Golfs when it comes to rapidly appreciating classics.
As such, we reckon this 1986 BMW 316 auto coupe for sale at £995 is well worth a look.
With four previous owners, it has covered 91,750 miles and comes with a stack of history as well as 18 previous MoT certificates.
As you might expect from BMW's compact executive, it also comes with a few toys and luxuries. For a start there's the power steering and a manual sunroof.
Much more exciting, however, is the original and fully functioning Blaupunkt cassette deck, which tells you everything about how well this car has been cherished and looked after – as opposed to being hacked about with and slammed.
We're told it drives very well, although we'd want to know when the cambelt was last changed – only the 318s were chain cams.
Aside from that, it just depends on how you like your bodywork. There's the odd blemish here and there, but it does look like there are some rust bubbles beginning around the wheel arches... and possibly the sills.
It does have 12 months' MoT, though - not bad for a car under a grand.
Comments
Author

Keith Moody
Latest