Classic advert: Ford Cortina MkIII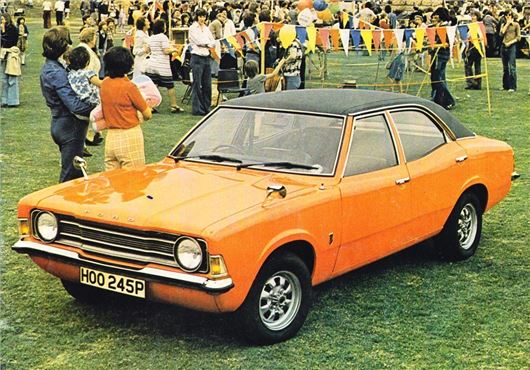 Published 06 January 2015
Anyone who grew up in the 1970s will at some point have been ferried around in a MkIII Ford Cortina. It was almost the law.
This, you see, was Britain's best-selling saloon throughout much of its six-year career, transporting company car drivers and their families on countless journeys. And every journey saw you arriving at your destination in style.
No, really. After the boxiness of the MkI and MkII Cortinas, the MkIII was a style revolution, its sexy lines and curvaceous rear haunches earning it its 'Coke bottle' nickname. Ford wanted to give its stylish newcomer a bit of a racy image, too – which helps explain the Touring Car intro to this particular ad.
'It brings the roadholding, performance, manoeuvrability and stamina of a race car to your everyday motoring,' insisted the voiceover, as the film cut away from the action of a racetrack to the everyday motoring life of your average two-child family.
The advert finished with the dubious slogan 'More car between the wheels'. But hey, who are we to criticise? This was another best-seller from Ford – successful enough to strike fear into the corporate hearts of rival car manufacturers.
Comments
Author

Paul Guinness
Latest