A Grand Monday: Austin Maestro 1.6HLS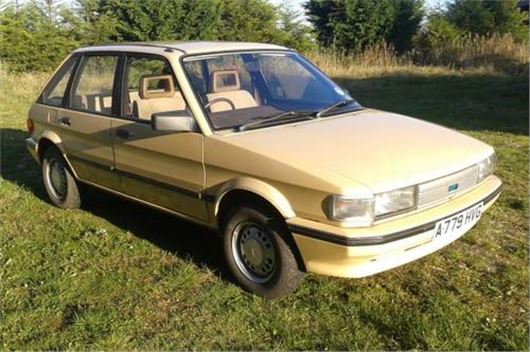 Published 05 January 2015
If your New Year's Resolution was to focus on your current car rather than buy another one, here's a classic that will put your resolve to the test. This Austin Maestro 1.6HLS is for sale at £575, has covered less than 40,000 miles and has a long MoT.
It's been off the road for eight years, but was re-commissioned last year and has covered 1000 miles since. The body is in good condition and the car has not been welded underneath... yet. As you'd expect, the metal isn't perfect. The fuel filler pocket is corroded, which could be a problem – we'd want to make sure that rust flakes haven't been finding there way into the fuel tank, ready to cause havoc inside the engine. There are also shallow dents on the front of the roof and rust scabs on the bottom of the driver's door.
Under the bonnet, the car's been recently serviced – new oil and filter, spark plugs, distributor cap, plus fresh coolant. The brakes have also been given a bit of TLC with new wheel cylinders and brake hoses.
According to the vendor, the automatic choke was replaced before he got the car, 'I've replaced and simplified the remaining vacuum hoses.'
There's plenty of tread depth on the tyres, although we understand one of the wheel bearings is a bit grumbly. The current owner's been unable to locate the offending bearing, but a replacement item is included in the sale. If you've got a trolley jack and a friend spare, it might be worth investigating this because the problem could prove to be more involved than first thought.
Inside, the car suffers the usual Maestro problems of stained seats and disintegrating plastic trim. That said, if you can get this for £500 you could have a great rolling restoration for 2015 on the driveway.
Comments
Author

Keith Moody
Latest