Classic Advert: Lancia Delta Integrale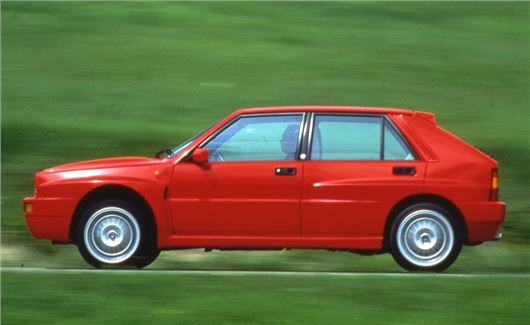 Published 12 December 2014
No, we haven't published this advert upside-down by mistake. It was, in fact, a genuine ploy by Lancia to stress the rally-winning roadholding of its exciting new Delta HF Integrale, a hot hatch with all-wheel drive and the promise that 'No matter how fast you turn, it won't leave the road'. 
On the rally circuits of the world, the Integrale was already proving to be a massive success, explained Lancia in this ad from 1987: 'No other car has ever demonstrated such conclusive proof of endurance, reliability, exhilarating performance and handling over such distances in the most extreme and testing conditions'.
It may have been the original Audi Quattro that introduced the world to the notion of an all-wheel drive rally winner with masses of turbocharged power, but Lancia's Delta Integrale arguably perfected the art. It became one of the ultimate icons of the '80s, outgunning everything else in the rally world at the time.
The Integrale got off to a flying start, with even the eight-valve model of '87 pumping out 185bhp. By the time imports ceased in 1994, the Integrale Evo 3 (as it was known by then) offered 210bhp – with, as ever, four-wheel drive giving superb roadholding.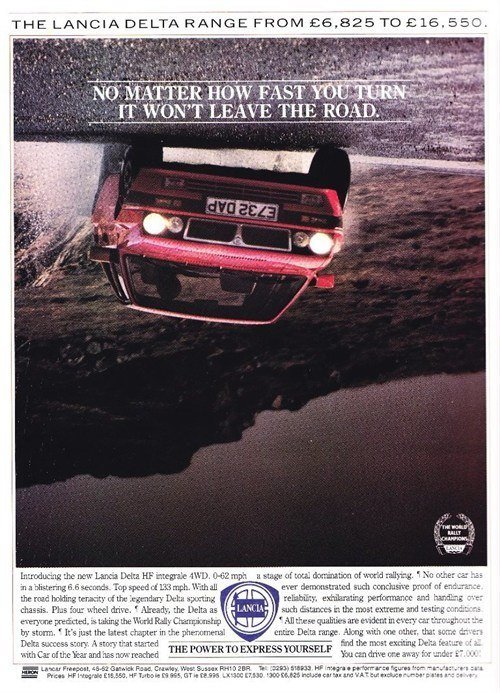 Comments
Author

Keith Moody
Latest