Classic Advert: Triumph TR7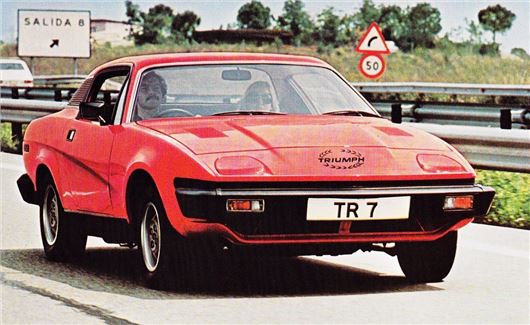 Published 25 November 2014
The arrival of the Triumph TR7 Convertible four years after the hardtop version took a bow was yet another example of a missed opportunity for British Leyland.
While not everyone admired the look of the TR7 Coupe, few could deny that the Convertible was a pretty handsome beast. It's just a shame it took so long to arrive.
Finally, here was a version of the TR7 that stayed true to Triumph's tradition of sporty open-top two-seaters. Unfortunately, however, the Convertible was launched late in the TR7's career, and by autumn 1981 the range was being discontinued, following other sportsters like the MG Midget and MGB into BL's back catalogue.
The TR7 Convertible was a rather rakish design, leading British Leyland to launch this classic advert with a rocket theme, right at the end of the model's life. And the company seemed genuinely sorry to see it go: 'Driving a TR7 is like going into orbit. Sadly, though, it will soon be a blast-off from the past. Because after this autumn, the TR7 will no longer be made. So it's already a collector's item and the countdown has started'.
The end of the long-running TR line was almost upon us, although unregistered examples would continue to be available from BL dealers well into 1982.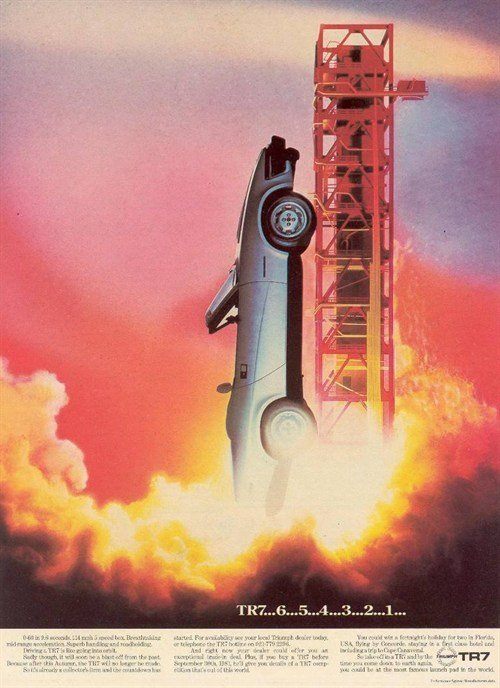 Comments
Author

Paul Guinness
Latest