Classic advert: Polski Fiat 125P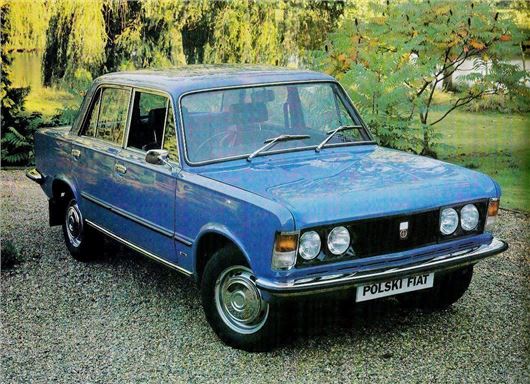 Published 17 November 2014
When it comes to car manufacturers with difficult-to-pronounce names, Poland's Fabryka Samochodów Osobowych takes some beating.
So it's little wonder this was abbreviated to FSO when its UK-spec cars went on sale in 1981. In reality though, these were the exact same models that had been sold in Britain since 1975, then proudly bearing the name Polski Fiat – as featured in this brochure from the late '70s.
Why Polski Fiat? Because the company was Polish and its cars were based around the old Fiat 125, thanks to an agreement signed in 1965 between the Polish government and the Italian car manufacturer. The end result was a Polish-built version of the Fiat 125, known as the Polski Fiat 125P. By the time the 125P was launched in the UK, however, it looked dated and wasn't exactly the most modern of drivers' cars (although to criticise it for that was rather missing the point)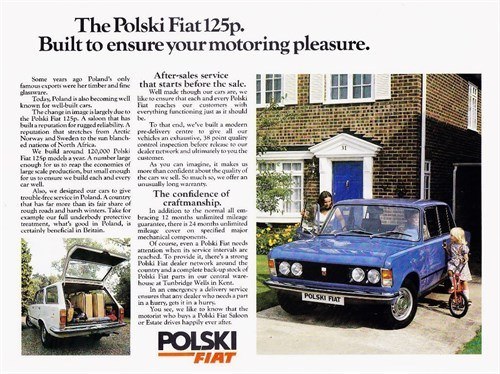 Polski Car Imports (GB) Ltd remained optimistic in its marketing of the 125P, insisting it was "Built to ensure your motoring pleasure". And despite the fact that Polski-Fiat's build quality wasn't the best, its importers suggested otherwise: "Some years ago Poland's only famous exports were her timber and fine glassware. Today, Poland is also becoming well known for well-built cars."
The Polski Fiat's main saving grace was, of course, its price. By the time this brochure was issued in 1977, the 125P cost just £1849 – making it usefully cheaper than other four-door saloons like the Vauxhall Chevette E (£2140), Datsun 120Y GLS (£2160) and Austin Allegro 1100 (£2189).
Comments
Author

Paul Guinness
Latest