Rover: The rise and fall of a British icon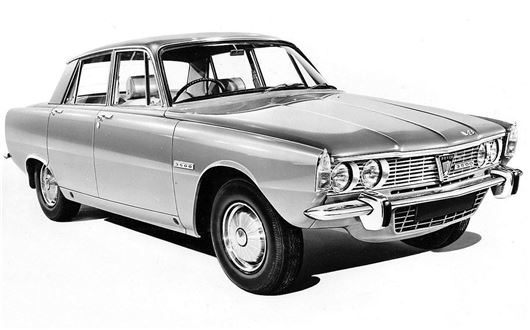 Published 16 October 2014
With 2014 marking the 110th anniversary of the very first Rover motor car being built, this year's Classic Motor Show at the NEC, Birmingham, will see an entire hall dedicated to this once successful marque. It will be a particularly poignant occasion, coming less than six months before the 10th anniversary of the collapse of MG Rover and the end of the Rover brand.
Rover still exists 'on paper', of course, owned these days by Jaguar Land Rover. Previous JLR owner Ford acquired all rights to Rover in 2006, passed on to TATA two years later when the Indian giant bought JLR. However, the chances of ever seeing another new car badged as a Rover are slim in the extreme, as TATA focuses its saloon ambitions on expanding the Jaguar line-up.
It's a sad end for a brand that was once revered around the world for its innovative engineering, its opulent luxury and its sheer good taste. Post-war models like the 1949-on P4 and 1958-on P5 embodied Rover's typically British approach to upmarket motoring, whilst the adoption of ex-Buick power for the P5 in 1967 brought some American-style V8 power to the party.
The launch of the P6 (initially as the Rover 2000) in 1963 marked a major turning point for the marque, creating its first ever compact executive car with an almost sporty feel. It proved to be a massive hit, of course, winning the 1964 Car of the Year award and transforming Rover's image overnight.
A similar feat was achieved during Rover's British Leyland years, with the innovative and exciting looking SD1 being crowned Car of the Year in 1977. The following decade, meanwhile, would see the Rover badge used on a vast array of different models, extending the marque's appeal to a wider audience than ever before. This process began with the original 200-series of 1984, the smallest car (up until then) to wear a Rover badge; within a few years, however, an entire line-up of Rovers (from the Metro to the 800-series flagship) would be on sale, marking the brand's most successful era in terms of outright sales.
Critics suggest that this was the root cause of Rover's eventual downfall, with cars as small as Metros being badged as Rovers doing nothing to reinforce the brand's upmarket aspirations. It was, they suggest, the beginning of the end for this once-proud name, despite the short-term commercial benefits of such a move.
Under BMW's 1994-2000 ownership, of course, we saw more highs and lows, although the last all-new Rover – the 75 – arguably took the brand back to doing what it did best. Here was an executive saloon that looked good, rode well and came as standard with traditional Rover comfort levels. Unfortunately though, its success was to be short-lived and, once BMW had offloaded Rover Group to the Phoenix Consortium in 2001, what was now known as MG Rover would enjoy only a four-year career.
Land Rover lives on, of course, which at least means there are new vehicles still being produced with 'Rover' making up part of their name. As for Rover itself, it's a marque that's effectively dead and buried.
A Rover resurrection seems highly unlikely anytime soon. But you can at least help to celebrate the 110th anniversary at this year's NEC extravaganza, set to take place on November 14-16. Go to www.necclassicmotorshow.com for more details.  
WHAT DO YOU THINK?  Are you a Rover fan? Would you like to see JLR resurrect the Rover brand or is it best left to history? Whatever your opinion, send an email to: keith.moody@honestjohn.co.uk.
Comments
Author

Paul Guinness
Latest