Classic ad of the week: Triumph Dolomite Sprint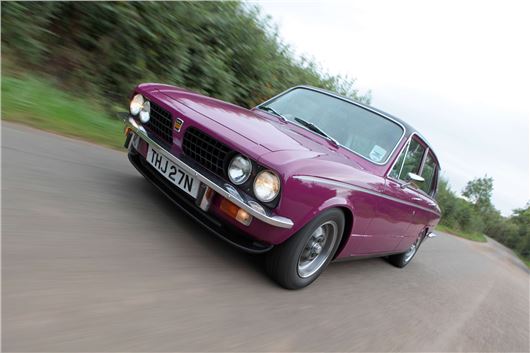 Published 24 October 2014
In 1973, the Triumph Dolomite Sprint was being proudly hailed as 'The fastest four-door saloon under £2250' in this latest advert. And that was an impressive boast when you remember that the Sprint cost a mere £1869 at the time, a figure that included recently launched VAT at its inaugural rate of 10%.
Such pricing made the Dolomite Sprint by far the cheapest high-performance saloon on sale in Britain; and whilst this particular advert boasted about the Triumph's performance and luxury, its main message was the sheer value for money on offer.
That was perhaps best summed up by a quote fromThe Sun, which described the Dolomite Sprint as 'Up to £1000 cheaper than makes such as BMW, Lancia and Alfa Romeo, with comparable performance'.  Meanwhile, driver entertainment was assured, with theLondon Evening Newsclaiming that the Sprint offered 'handling to lick any other European sports saloon'.
So there you have it: the Dolomite Sprint wasn't just the world's first production car to use a 16-valve cylinder head, it was also one of the best (and best-value) sports saloons of the 1970s.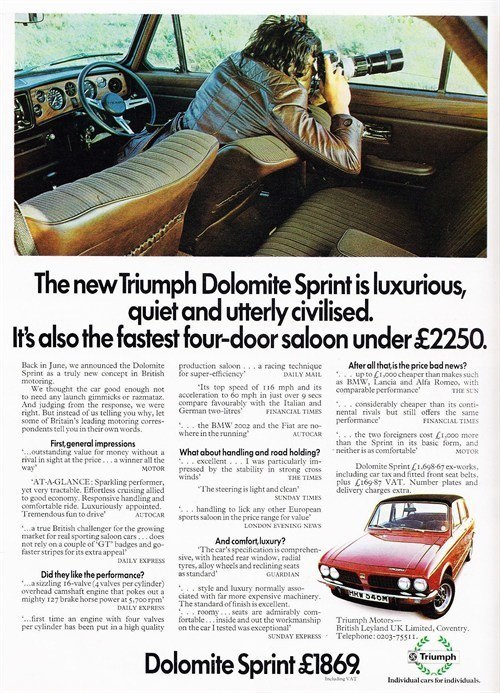 Comments
Author

Paul Guinness
Latest