A Grand Monday: Austin Montego 2.0 Mayfair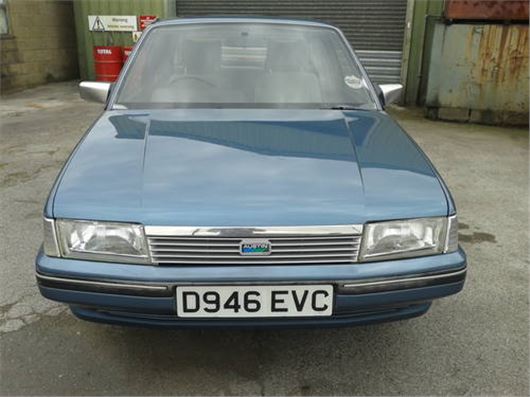 Published 27 October 2014
By Paul Guinness, Contributor
The Montego is one of those cars of the 1980s and '90s that's suddenly an unusual sight out on the street, with certain versions offering real rarity appeal on today's classic scene.
Happily for buyers, however, such scarcity doesn't automatically mean hefty asking prices, as the £995 tag attached to this low-mileage 2.0-litre Mayfair proves. 
According to How Many Survived, the number of Montegos still on the road is down to a less than a hundred (with a few more on SORN) making this 25,000-mile saloon an unusual offering. The fact that it can be snapped up for just under a 'grand' makes it one of the best-value options for fans of '80s metal. 
The Montego was a successful car for BL, arriving in 1984 to steal sales away from the Sierra and Cavalier. Although derived from the five-door Maestro hatchback, Austin Rover's new saloon looked quite different thanks to its sleeker front end and 'three-box' styling. Conventional engineering aided its appeal to fleet buyers, while decent equipment levels and impressive front-drive handling made it popular enough among sales reps. Who remembers the classic Montego TV ad, with Russ Swift as the sales rep driving up on two wheels across the company car park?  
The later addition of a turbo-diesel Montego boosted fleet sales, while the extreme roominess of the estate version ensured that this was also a popular choice. The 1987 Mayfair featured here, however, was quite an opulent Montego for the time, costing the best part of £10,000 when new and coming just below the Vanden Plas flagship in the line-up. The standard spec included electric front windows, central locking, a tilt/slide sunroof and so on.
This 2.0-litre version (which had just one owner up until 2012) features five-speed manual transmission and, according to the vendor, has recently had work carried out that includes a new cambelt, ignition coil, plugs and an oil change. The bodywork looks to be unusually smart, with only a small amount of rust on one rear wheel arch. The car has apparently never been welded, while the interior is described as 'remarkable and outstanding'; the upholstery looks to be immaculate, and there's no sign of the sagging headlining that seems to affect so many Montegos.
Sounds to us like an opportunity to snap up a practical, useable, comfortable classic saloon for sensible money.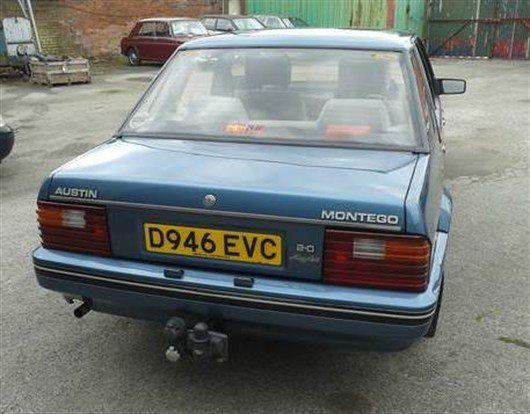 Comments
Author

Paul Guinness
Latest