A Grand Monday: Fiat Coupe 20v Turbo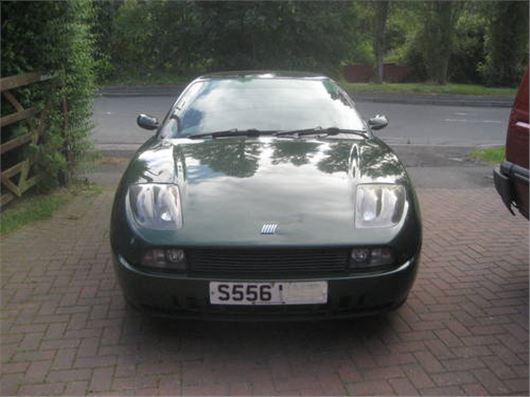 Published 18 August 2014
There's no doubt about it, right now the Fiat Coupe Turbo is one of the best buys from the increasingly tempting generation of Nineties coupes. For a shade over a grand, you get stunning looks, decent handling and 220bhp available. In fact, it's hard to think of many classics that can go faster for less.
Penned by Chris Bangle, it still looks edgy and sharp today. It's 20-valve engine will get you 62mph in a 6.5 seconds (6.3 if it's a six-speeder) before going on to a top speed of 155mph… if you're brave enough. In its day, it was one of the quickest front-wheel drive coupes around – and it still feels fantastic nearly 20 years later.
This 1998 Fiat Coupe 20-valve Turbo is for sale at £1225 and comes with MoT until December and tax until November. According to the seller, it's been well looked after and in the past five years has had a new turbo, clutch and cambelt.
Currently in everyday use, it shows no signs of the electrical maladies that can plague these cars if they're left standing or neglected. With all that power to the front wheels, you'll be glad of the larger discs and pads that are fitted – although if you're thinking about buying it make sure there's plenty of meat left on the pads and be sure to check the tyres for uneven wear.
If you're serious about buying, make sure it comes with a full service history and three keys – a red, dark blue and a silver one (the red one is a must for the immobiliser and can cost more than a grand to replace).
The body was galvanised so rust shouldn't be a problem. If it is, check for badly repaired accident damage. There are some rust-prone spots, however, like around the rear lights, the under bonnet scuttle panel and sills. Stone chips are also common.  Inside, the seat bolsters wear, but when you're inspecting a car worry more about the electrics – check that everything works as it should.
There's a useful buying guide on the Fiat Coupe Club Forum. Buy well, and you'll have one of the best cars of the Nineties.
Comments
Author

Keith Moody
Latest