A Grand Monday: Ford Fiesta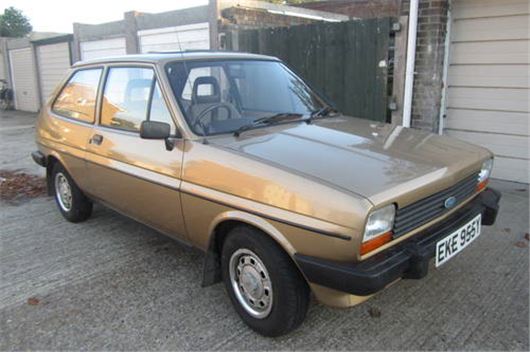 Published 09 June 2014
'Superminis' are all the rage in the world of new cars, but very few modern fans seem to remember that the small car DNA is founded in classic rootes, which stretch as far back as far as the 1950s, with the BMW Isetta, Fiat 500 and Mini paving the way for today's modern marvels.
Ford was a particular late comer to the supermini sector and the Fiesta wouldn't make its debut until 1976, which was a number of years behind its rivals like the Renault 5. However, Ford wasted no time in playing catch up and within two years the car had established itself as the UK's best-selling small car.
Today, the Mk1 Fiesta is still rather plentiful and prices reflect this, with £1000-£2000 enough to secure a decent daily runner. In fact, 1983 appears to be a good year to bag a bargain and How Many Survived shows there are more than 700 cars from this year on the road.
We've spotted a rather nice 1983 Fiesta 1300GL on the market for £1750. According to the owner, the car has only had one owner and covered just 23,041, which would be fantastic if the car's history backs it up. A quick look over the owner's pictures show a car that's in fine fettle, with a clean engine bay and interior.
Admittedly, it has a couple of minor dents, but we're sure this could be straightened out in no time. The seller also wants a quick sale, so there will be room for haggling over the price. The car is MoT'd until October, but has no tax. However, for the price, we think this could be the making of a great concours car.  
Comments
Author

Dan Powell
Latest