A Grand Monday: Montego Mayfair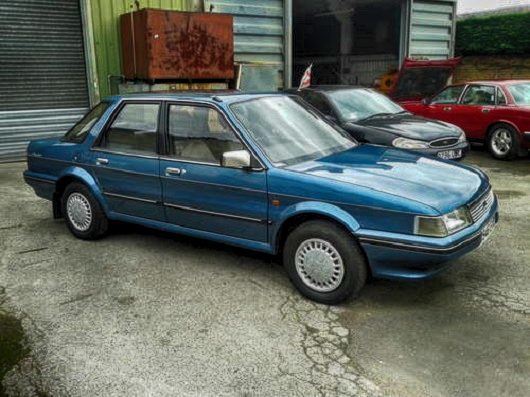 Published 28 April 2014
The Montego celebrates its 30th birthday this week, and to celebrate I couldn't resist picking out this potentially nice, original example for this week's grand bargain. Okay, so it's not 30 years old itself, but finding a 1984 Austin Montego, let alone one that's for sale, these days is so difficult as you'd be better off looking for a Lamborghini for Cortina money. But as we all know, Montegos got better the later in production run, so I'll hazard a bet that this one may well be more appealing than most. 

The Montego is an interesting car. I've always been pretty ambivalent about them, finding their styling 'spiky', and all a bit matronly. Compared with its rivals at the time, the Sierra and Cavalier, it also seemed a little bit olde worlde, which was not what the market wanted in the fashion conscious, super-slick 1980s. But of all the cars I've criticised for being an under-achiever in my time, it's the Montego that always got me the most flak from its fans - they'd tell me how brilliant the car was, and is, and that I'd definitely wrong on this one.
So, giving it the benefit of the doubt - and ignoring the disappointing sales figures it posted when new - here's a potentially excellent example of a truly brilliant car that reaches an important classic car landmark. What I do like about this one is its low mileage - with just 25,000 miles on the clock, it's obviously been looked after and cherished, which is no bad thing. Although it's named after one of the most exclusive boroughs in London, this Montego forgoes the leather interior you'd find in a Vanden Plas or GSi, which is a bit of a shame, although for those who love the 1980s and live to recall Thatcher's decade, the velour in this one will do very nicely, thank you very much.
Other good points are that it's never been welded, and that the seller describes it as having just, 'a small amont of rust on back arch.' Given that these got frilly around the edges from three years of age, this is a major achievement. Another plus point is that, 'the interior is remarkable and outstanding, with no sagging headlining. The windscreen has a crack in bottom corner but has been like this for a long long time.'
So if you're after a Montego, and want to enjoy the full 1980s experience, the £1250 that's being asked by Andy Brown Classic Cars seems reasonable enough to us. I'll pass, personally, but will quite understand anyone who chooses to take the plunge. Happy birthday, Montego!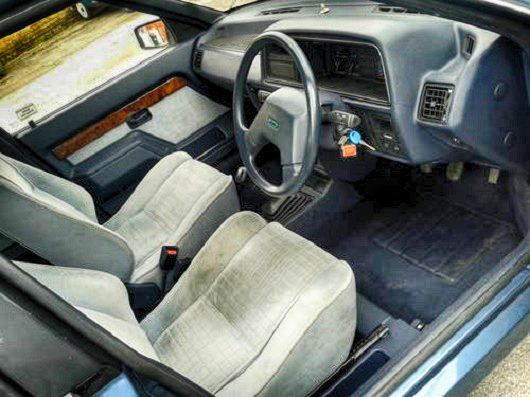 Comments
Author

Keith Adams
Latest